Nevada U.S. Attorney Sets His Sights on the Las Vegas Cannabis Cup
Cannabis Cup attendees must comply with federal marijuana law, says U.S. Attorney Bogden.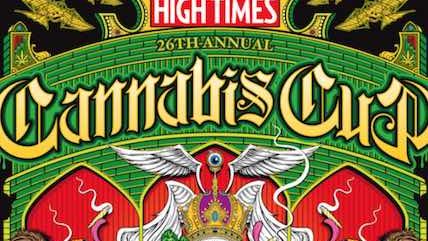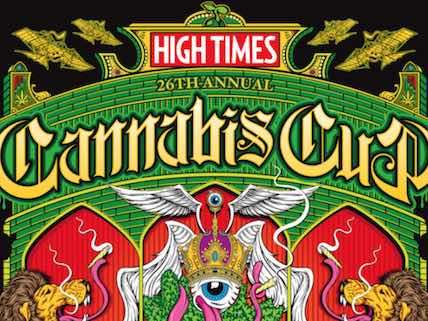 The United States Attorney representing Nevada warned hosts of the annual Cannabis Cup earlier this month that attendees must comply with federal law banning the possession, distribution, and use of marijuana, the Reno Gazette-Journal reports.
"I am informed that the tribal council is moving forward with the planned marijuana event referred to as the 2017 High Times Cannabis Cup because it is under the impression that the so-called 'Cole Memorandum' and subsequent memoranda from the Department of Justice permit marijuana use, possession and distribution on tribal lands when the state law also permits it," Nevada U.S. Attorney Daniel Bogden reportedly wrote in a letter to the Moapa Paiute Tribe, which is hosting High Time's annual Cannabis Cup outside Las Vegas. "Unfortunately, this is an incorrect interpretation of the Department's position on this issue."
Incorrect? Or outdated?
Bogden's letter is the first sign that White House Press Secretary Sean Spicer wasn't blowing smoke when he promised "greater enforcement" of federal marijuana laws at a press conference last week.
If attendees follow federal law to the letter, the Las Vegas Cannabis Cup will be quite different from cups past. The event, which has been held in Amsterdam since at least 1988, is one of the cannabis industry's largest gatherings. The "cup" aspect is a contest between marijuana strains. The first Cannabis Cup wasn't held stateside until 2010, just after Obama's Justice Department issued the Ogden Memo signalling a more relaxed attitude toward state-legal medical marijuana. (The aforementioned Cole memo was a clarification of the Ogden memo; the Bogden letter is a rebuttal of Cole; federal marijuana policy is a shell game.)
Following the Reno Gazette-Journal's report, High Times released a statement today saying that it has worked closely with Nevada agencies, and was, prior to Bogden's letter, "confident we would have an event that was a safe celebration of cannabis within Nevada's medical cannabis statutes" and Moapa Tribal Law.
In light of Bogden's letter, the magazine says "vendors, guests, performers and attendees are advised to comply with all local, state, and federal laws regarding the use and distribution of cannabis and cannabis related products."
As for Bogden, not to be confused with Ogden: He was first appointed U.S. Attorney of Nevada by President George W. Bush, and served six years before joining a private practice in 2007. He was nominated for a second stint by President Barack Obama in 2009.
I've reached out to High Times for more information.