The Social Media of 1939
Friday A/V Club: Ham radio days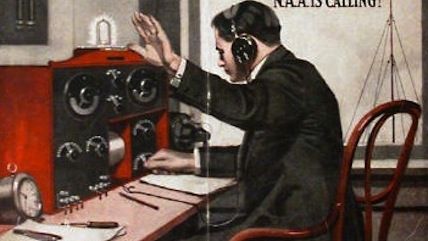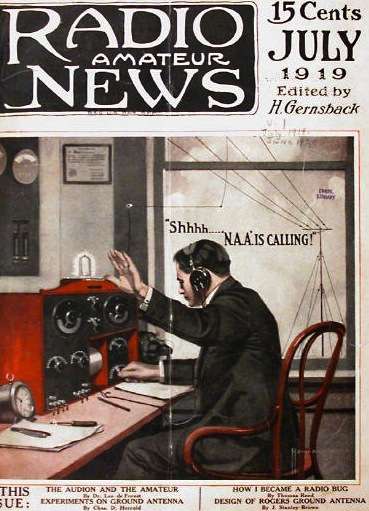 In the first two decades of the 20th century, a new subculture embraced a new technology. Ham radio operators built their own transmitters, traded and modified each other's designs, negotiated complicated covenants that let them share the unregulated ether, and formed groups to enforce the rules. They battled the military (figuratively speaking) for the right to use the airwaves, and they invented broadcasting at a time when virtually everyone assumed that radio would be used only for point-to-point communication. They were often young, often anonymous, and often prone to pranks. They were the social media of a century ago, and you can draw whatever parallels you'd like between their subculture and the subcultures of today.
Before long the government would be regulating the airwaves, broadcasting would be professionalized, and the ham operators would be confined to their own segment of the spectrum, where the rules they followed became more strict. But on that reservation they kept their kind of social media alive. Here is an artifact from that middle period of amateur radio, after the anarchic early era but before it stopped seeming unusual to hear live voices from another side of the world: a 1939 "Pete Smith specialty" called Radio Hams.
Smith, then famous and now forgotten, narrated dozens of short films in the '30s, '40s, and '50s, the bulk of which were comedies. There is some comedy here, but it's mostly serious—we even get a couple of deaths:
Yes, it's kind of awkwardly made. (This was a common hazard in the Pete Smith series.) If you'd like to see a more lyrical piece of filmmaking about the Depression-era hams, you'd do better to watch the 1938 picture Love Finds Andy Hardy. Most of the movie is unexceptional, but—to quote my old obit for Mickey Rooney—"about an hour into the picture, there's a quietly engrossing amateur-radio sequence, a wonderful moment that belongs in the syllabus of any class on the prehistory of cyberspace." I unfortunately can't embed that series of scenes, but if you want to watch the whole film you can find it here.
Bonus links: I found that Pete Smith short via this essay at Ken Dowell's blog off the leash. Dowell's post also quotes my book Rebels on the Air, which includes a long discussion of the early days of amateur radio. But the bit he cites is on another subject: unlicensed community radio in northern Canada.
(For past editions of the Friday A/V Club, go here.)