Video Evidence Leads to $600,000 Settlement in NYPD Excessive Force Lawsuit
Taxpayers will foot the bill for the vicious beating of 19-year-old Jateik Reed, which started with an illegal stop-and-frisk.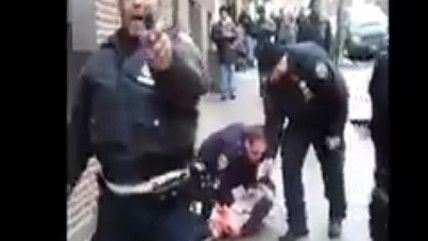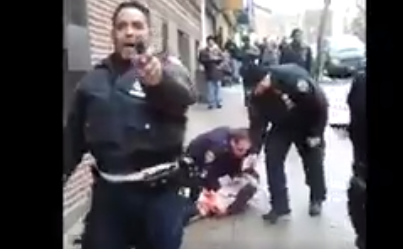 Attorneys for Jateik Reed — a Bronx man who was severely beaten by police in 2012 — announced on Friday that they've come to a settlement with the City of New York, which will pay over $600,000 for the numerous unlawful actions of the police officers Reed encountered that day four years ago.
In addition to the excessive force charges, the settlement also covered the unlawful arrest of Reed's mother and brothers (who were at the time ages 16 and 4), who were taken into custody at the precinct when they tried to find out what happened to Jateik.
The incident in question started with the stop-and-frisk of Reed, then 19, which the police justified by claiming to have seen Reed holding bags of marijuana. But video surveillance footage contradicted the officers' contention, and drug possession charges against Reed were eventually dropped.
Once Reed was in custody, the officers claimed he punched and head-butted one of them, which was also contradicted by video evidence. Reed's friend, Trevor Nigel, videotaped what happened next as officers viciously attacked Reed with batons, elbows, and kicks. One officer then pepper-sprayed Nigel while he shot the video (watch below).
Capping off the disgusting display of police brutality, Sergeant Alfousina Delacruz was also caught on video kicking Reed after the initial beating as he lay prone and handcuffed on the ground. She will be required to pay $5,000 as part of the settlement, but like all the officers involved, is still employed by the NYPD and faced no criminal charges.
The department confirmed that all the officers had been disciplined internally for their actions, but would not disclose any details. This is because of a policy the NYPD quietly adopted earlier this year (reversing a more transparent policy which stood for 30 years) to keep officer discipline records secret, which the department justified by citing a privacy clause in New York State's 1976 civil rights law.