Chicago Cop Arrested for Sex Trafficking and Child Porn, Accused of Paying Teens—Including Braces-Wearing 14-Year-Old—for Sex
A 26-year veteran of the department, William Whitley's record reveals 28 complaints against him, going back to 1991.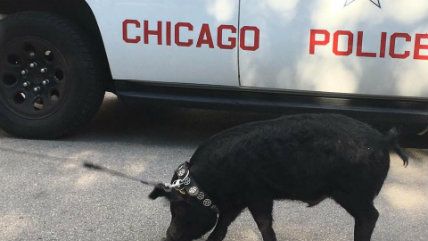 (Chicago Police Department/Facebook)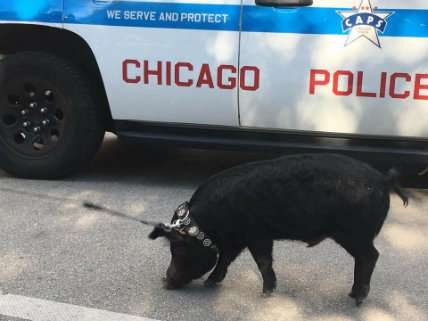 Another day, another U.S. cop accused of abetting the prostitution of teenagers. Chicago police officer William Whitley, a 26-year veteran of the department, was arrested Tuesday for sex trafficking of a minor and production of child pornography, amid an ongoing investigation into claims that Whitley, 60, paid girls as young as 14-years-old for sex at parties, at his apartment, and even in his car with his partner present. Whitley was also found to have taken graphic photos of the girls and have their phone numbers stored in his phone, according to a criminal complaint unsealed Wednesday.
Whitley has been on paid desk duty since a federal investigation into him was launched in September 2015. It started after the 14-year-old was arrested on outstanding warrants after being picked up in an FBI-orchestrated prostitution sting.
At the time, Whitley denied knowing a 16-year-old girl who said he had paid her for sexual activity; he admitted to having sex once with the 14-year-old—a runaway with a full set of metal braces on her teeth—but claimed that he did not know she was underage.
Whitley's case serves as a great example of the culture of corruption and lack of accountability present at so many police stations throughout the country. His file reveals at least 28 complaints against him, going back as far as 1991, including several incidents in which a temporary suspension was ordered. In the past six years alone, Whitley has been sued twice for wrongful arrest, though one case was dismissed before trial and a jury found in his favor in the other.
According to the Chicago Tribune, another Chicago police officer may also have paid underage girls for sex and is still under investigation.
A recent Associated Press analysis of police sexual misconduct found that approximately three U.S. officers per week had their licenses revoked over sexual offenses from 2009 through 2014.