Police Body Camera Footage in Killing of Dylan Noble in Fresno Released
Matches earlier police accounts of Noble's hands going behind his back, shouting about hating his life.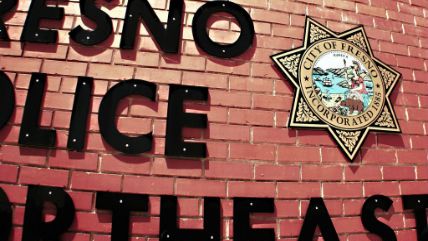 Although Fresno police chief Jerry Dyer earlier said he did not want to release police body camera footage of Fresno officers shooting and killing Dylan Noble on June 25 pending a district attorney investigation, the video was released today.
One of the bodycam videos:
The video does corroborate Dyer's earlier statement that Noble (after the police had drawn on him after pulling him over when he turned into their path with enough speed to make his tires screech, while investigating reports of someone on foot with a rifle) put his right hand behind his back frequently as the police, with their guns drawn, ordered him over and over to show both hands and get down, and that he shouted something that indeed sounded something like "I hate my life."
Despite his hand motions, Noble was not armed and was not the rifle-wielding suspect they were allegedly searching for. The officers shot him twice more after he was down, as per the earlier released citizen video, again after his hand motions toward his back alarmed the officers.
Dyer said he himself was not sure whether the last two shots will end up being ruled justified in a press conference. Dyer also mentions another off-duty sergeant on the scene thought he had seen Noble reaching for something in his glove box before he got out of his truck that he thought could have been a gun. He "relayed that to the officers on the scene," Dyer said.
Whether the situation would have turned out differently had they not begun the encounter with drawn guns and shouts, we'll never know.