Lying Drug Tests Incriminate Innocent People
Unreliable field kits result in false convictions as well as false accusations.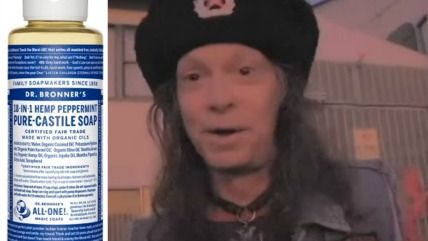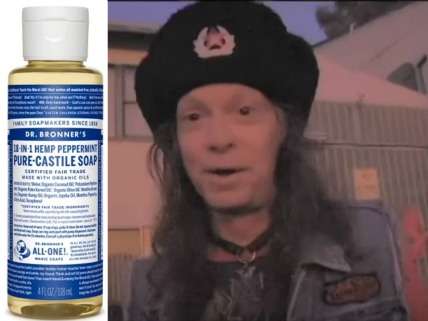 Although field tests for illegal drugs are notoriously unreliable, the law enforcement agencies that use them don't seem to have heard the news. In my latest Forbes column, I note that cops and prosecutors continue to put unjustified faith in these tests despite the national publicity attracted by cases in which people are falsely incriminated by them:
In 2007 Don Bolles, drummer for the punk rock band the Germs, was arrested for possession of the banned depressant GHB, commonly known as the "date rape drug," after police in Newport Beach, California, pulled over his van because of a broken taillight. The charges were dropped after a lab test showed that the bottle of "yellowish goop" in his toiletry bag contained exactly what the label said: an all-natural, peppermint-infused cleanser produced by Dr. Bronner's Magic Soap.

In 2012 Robert and Adlynn Harte were awakened by sheriff's deputies pounding on the door of their house in Leawood, Kansas, demanding entry so they could search the place for the marijuana plants they were sure they'd find there. The deputies forced Robert Harte to the floor at gunpoint and then confined him, his wife, their 7-year-old daughter, and their 13-year-old son to the living room sofa while they spent two and a half hours looking in vain for evidence of criminal activity. It turned out that the "saturated plant material" deputies found in the couple's kitchen garbage was not marijuana but loose tea.

In 2013 Alexander Bernstein spent a month in a Pennsylvania jail after state troopers pulled over the rental car in which he was riding, found "two brick-size packages" of white powder in the trunk, and charged him with possessing and conspiring to distribute cocaine. His bail, originally set at $500,000, was reduced to $25,000 four weeks later, which is how he finally managed to get out of jail. Five days after his release, a lab test showed the white powder was what he had claimed all along: homemade soap.

These are just a few examples of the periodically publicized brushes with the law caused by unreliable but widely used field tests for illegal drugs. Many people suffer consequences worse than the embarrassment, legal costs, and temporary loss of freedom experienced by Bolles (who spent three days in jail), the Hartes (who had to mount an expensive legal battle just to find out why their house was searched and so far have been rebuffed in their attempt to win compensation), and Bernstein (who last fall sued the state troopers responsible for his arrest and detention). In this week's New York Times Magazine, ProPublica reporters Ryan Gabrielson and Topher Sanders estimate that thousands of Americans have been not just falsely accused but falsely convicted of drug crimes based on erroneous field test results.