Food Freedom Legislation Slowly Advancing in States
One big step forward; two temporary steps back.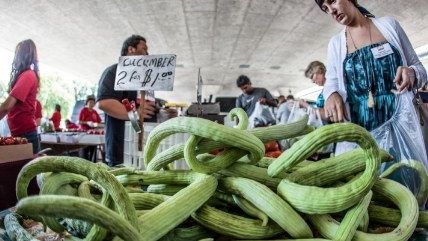 (** RCB ** / photo on flickr)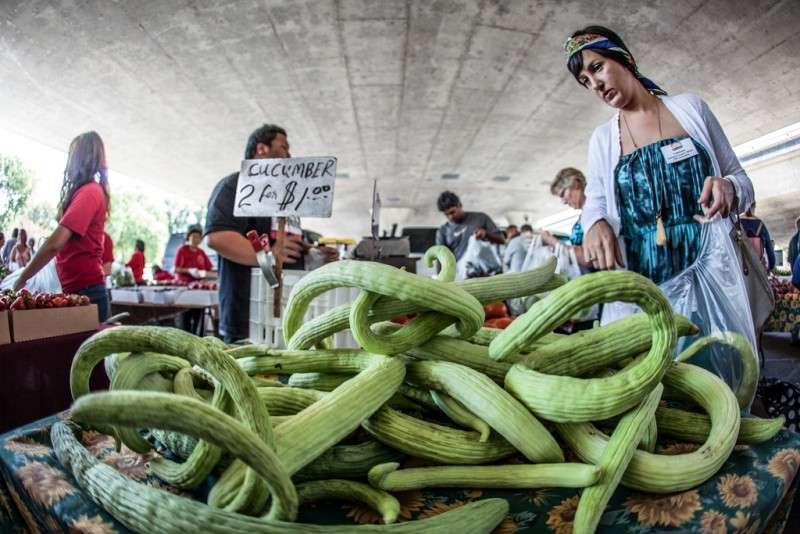 Last year, Wyoming adopted the country's first formal food freedom law. Shortly after the law passed, I spoke with State Rep. Tyler Lindholm (R), who co-sponsored the bill with a Democratic colleague.
Lindholm predicted the law would be "a game changer" for agriculture in the state.
This week, Lindholm told me it's done just that, so much so that legislators are looking into ways to magnify the law.
"Wyoming has had roaring success[,] and we continue to capitalize on those aspects," Lindholm tells me, "in fact the Agriculture committee for the State of Wyoming will spend the summer studying ways to expand on the Food Freedom Act."
Opponents and critics had long predicted dire consequences if Wyoming's law were to pass. But Lindholm tells me those bad outcomes have themselves not come to pass.
"Currently Wyoming has experienced none of the deaths that we were all warned would happen," Lindholm said this week, "and for that matter none of the illness[es] that were prophesized to take place upon passage of the bill."
Wyoming's success under the new law has inspired other states to consider similar legislation, with mixed results so far.
Utah's legislature recently rejected a food freedom bill, largely over food-safety concerns similar to those unrealized ones in Wyoming.
In Maine, a bill that would have allowed voters to amend the state's constitution—and which passed out of the state legislature but died in the state senate—was mostly great:
"All individuals have a natural, inherent and unalienable right to acquire, produce, process, prepare, preserve and consume the food of their own choosing, for their own nourishment and sustenance, by hunting, gathering, foraging, farming, fishing, gardening or saving and exchanging seeds, provided that no individual commits trespassing, theft, poaching or other abuses of private property rights, public lands or natural resources in the acquisition of food; furthermore, all individuals have a right to barter, trade or purchase food from the sources of their own choosing, for their own bodily health and well-being and every individual is fully responsible for the exercise of these rights, which may not be infringed."
As Andy O'Brien of Maine's Free Press wrote in the wake of the bill's demise, though, the reference to an inherent right to save seeds is problematic.
"In 2014, the U.S. Supreme Court also rejected an appeal by Maine farmers against biotech giant Monsanto to protect farmers from lawsuits if their fields are contaminated by the company's patented genetically modified seeds," O'Brien writes. "It's not known how the amendment's 'right to save and exchange seeds' provision would have impacted GMO patent laws."
The issue with saving seeds arises when a farmer voluntarily signs a contract that says he won't do so, as many seed contracts offered by GMO producers do. The seed language therefore would make it difficult for Mainers to do business with GMO seed producers. And that may have been the point of the controversial language.
Ultimately, Maine's constitutional amendment could have impaired basic freedom of contract and led to the amendment's death in court. That would have made it a setback for food freedom.
In any case, while no state has yet adopted a law like Wyoming's, one state is on the cusp of doing so. Colorado's bi-partisan SB 58 currently awaits the signature of John Hickenlooper (D). The bill, which passed the state senate unanimously, greatly expands permissible cottage food offerings and allows small farmers to sell their own chickens directly to consumers.
"Our goal with the Food Freedom bill was to reduce red tape on local farmers and producers, because Colorado places a high value on a thriving local economy—and healthy, farm fresh foods," said Colorado State Sen. Owen Hill (R), a bill sponsor, in an email to me this week. "SB58 makes it easier for farmers and producers to connect with consumers who are looking for local food options, and it opens the market for the first time in Colorado to allow small poultry producers to sell straight from their farms."
"Reducing barriers to help people grow their food and sell it locally is a win win for Colorado," said Colorado State Rep. KC Becker (D), another bill sponsor, also by email. "Locally grown foods and cottage foods are great for Colorado consumers, farmers, and communities. The interest in cottage and local foods is strong and growing in Colorado and I'm glad we could help that cause."
Even if few states have passed food freedom legislation, support for such laws is on the upswing. And with good reason.
"Strong rural communities, greater self-sufficiency in food production, and higher food quality will all result if this type of legislation passes," said Pete Kennedy, an attorney with the Farm-to-Consumer Legal Defense Fund, in an email to me this week.
Despite setbacks in Maine and Utah, food freedom is expanding as a concept, policy, and law.
"This is a war that we can and will win as those that primarily oppose such legislation are short lived in this generation of individuals craving liberty in all aspects," Kennedy tells me.
It turns out that the right to make one's own food choices speaks to freedom-loving consumers and lawmakers across state and party lines.
"In a growing number of states," I noted in a column last year, "it appears the prospects for food freedom are looking brighter each day."
Despite a couple of recent setbacks, those prospects continue to improve.