Indian Merchant Gets Three Years of 'Rigorous Imprisonment' for Selling E-Cigarettes
In the name of public health, Punjab treats vaped nicotine as an unapproved medicine.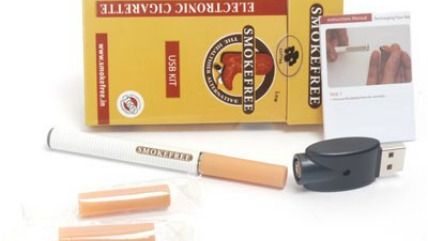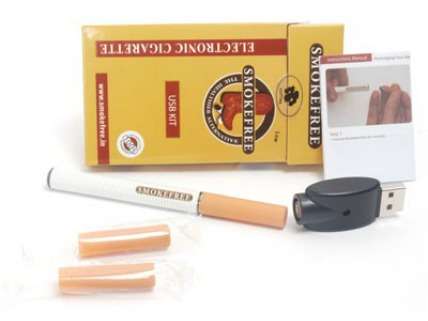 Last year India's Punjab state received an award from the World Health Organization (WHO) in recognition of "its exemplary campaign against tobacco." Among the achievements for which the WHO recognized Punjab's State Tobacco Control Cell: "Punjab is the first state to declare e-cigarettes illegal." And here is what that policy looks like in practice: This month Parvesh Kumar, a 25-year-old Mohali shopkeeper caught selling e-cigarettes, was sentenced to three years of "rigorous imprisonment," plus another six months should he be unable to pay a fine of 100,000 rupees (about $1,500). Exemplary!
A drug inspector who visited Kumar's shop in July 2014 found an e-cigarette with eight cartridges. That was the year after the state drug controller declared that the nicotine in e-cigarettes is an unapproved drug. Currently the only forms of nicotine that Punjab allows to be sold, aside from actual tobacco products (which are far more hazardous than e-cigarettes), are gum and lozenges that come in doses of two or four milligrams. Under India's Drugs and Cosmetics Act of 1940, distributing an unapproved drug is punishable by a prison term of at least one year and as long as three years. The minimum fine is 5,000 rupees. But the law says a court may depart downward from the minimum fine and prison term "for any adequate and special reasons to be recorded in the judgment."
Why did Judge Saru Mehta Kaushik decide to come down so hard on Kumar, imposing the maximum prison sentence and 20 times the minimum fine? For the children. "E-cigarette contains nicotine in chemical form, which is highly addictive and potentially lethal," she wrote. "The youth take to such kind of addictive and potentially lethal products, and the offenders involved in promoting and selling such products should be dealt with sternly by law for the welfare of the society." Kaushik was unmoved by the fact that Kumar is a first-time offender and his family's sole breadwinner.
Kumar has until the first week of May to appeal, and one possible argument is that Punjab's classification of vaped nicotine as a medicine is arbitrary and contrary to law. British anti-smoking activist Clive Bates, who brought this case to my attention, notes that courts in the United States, Germany, Hungary, Sweden, Estonia, and the Netherlands have rejected regulators' attempts to treat e-cigarettes as medicines, which amounts to banning them because they have not been approved as medicines. Those rulings make sense, because e-cigarettes aren't medicines; they are an alternative method for consuming nicotine, one that avoids almost all of the dangers associated with smoking.
Kumar's prosecution is therefore egregious by the standards of both public health and criminal justice. As University of Ottawa law professor David Sweanor, a tobacco control expert, told Sally Satel, who discussed the case in a Wall Street Journal op-ed piece on Monday, selling e-cigarettes "shouldn't even be a crime in the first place," and "a three-year jail sentence is so extreme and unjust it amounts to a serious and arbitrary abuse of human rights."
Lest you think that Kaushik is a freelancing hardass, her ruling was greeted enthusiastically by Punjab's health secretary, Vini Mahajan. "Having done well in the field of tobacco control in general," Mahajan said, "Punjab, with this conviction, has shown the way to the entire country to end the nicotine-delivery devices sold in the form of e-cigarettes." The Hindustan Times reports that at least three other e-cigarette vendors have been charged with selling unapproved drugs and could follow Kumar to prison.
Like their counterparts in the United States, public health officials in Punjab are obsessed with underage vaping and refuse to concede the harm-reducing potential of e-cigarettes, which according to one widely cited estimate are something like 95 percent safer than the conventional kind. "E-cigarettes have ushered in a so-called 'no-smoking revolution,' becoming a fad especially among the youth," says Hussan Lal, commissioner of Punjab's Food and Drug Administration. "They are marketed as a healthy substitute to cigarettes. There are a lot of misconceptions about their potential benefits, but all this is farce. The most important ingredient of e-cigarettes is nicotine."
What's farcical is Lal's implication that nicotine, as opposed to the myriad toxins and carcinogens produced by tobacco combustion, is the main source of smoking-related disease. It is indisputable that e-cigarettes, which do not contain tobacco and do not burn anything, are far less hazardous than the real thing, and it's public health malpractice to suggest otherwise. Indeed, it makes no sense that the WHO would deem a ban on e-cigarettes, let alone one as punitive as Punjab's, as evidence of a praiseworthy tobacco control program. It is exactly the opposite.
Although the WHO officially supports tobacco harm reduction, its guidelines regarding "electronic nicotine delivery systems" (ENDS) leave room for bans as well as regulation. A 2014 report on a conference of the parties to the WHO Framework Convention on Tobacco Control "invites Parties to consider prohibiting or regulating [ENDS], including as tobacco products, medicinal products, consumer products, or other categories, as appropriate, taking into account a high level of protection for human health." Much depends on what is considered "appropriate," of course, but is hard to come up with a public health justification for laws that allow the sale of combustible cigarettes while banning the sale of a much less hazardous alternative.