DOJ Accepts Decision Saying It May Not Target State-Legal Medical Marijuana Suppliers
The feds had argued that a spending rider left them free to shut down dispensaries.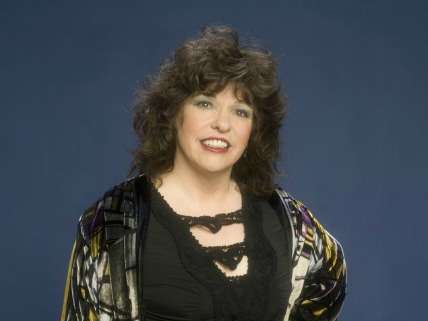 The Justice Department has abandoned its appeal of a ruling that said federal prosecutors are breaking the law when they target medical marijuana providers who comply with state law. U.S. District Judge Charles Breyer issued that ruling last October, when he said enforcing an injunction against a state-legal dispensary would violate a spending rider that prohibits the DOJ from interfering with state laws allowing medical use of marijuana. The Justice Department initially asked the U.S. Court of Appeals for the 9th Circuit to overturn Breyer's decision but later changed its mind, and on Tuesday the court granted its request to withdraw the appeal.
That decision leaves in place Breyer's ruling, which involved the Marin Alliance for Medical Marijuana (MAMM), without establishing a circuit-wide precedent. Presumably the DOJ worried that the 9th Circuit would agree with Breyer's reading of the Rohrabacher-Farr amendment, which says the department may not use appropriated funds to "prevent" states from "implementing" their medical marijuana laws. The DOJ argues that prosecuting medical marijuana suppliers, seizing their property, and shutting them down does not prevent implementation of laws authorizing them. Breyer said that interpretation "defies language and logic."
The rider that Breyer considered expired last year, but the same language was included in the omnibus spending bill for the current fiscal year. If Congress continues to renew the amendment and other courts agree with Breyer's understanding of it, medical marijuana growers and suppliers who comply with state law will have less reason to worry about raids, arrests, and forfeiture actions, although uncertainty will remain in states where the rules for dispensaries are unclear. For the time being, that remains true in California, although state regulations aimed at clarifying the situation are scheduled to take effect in 2018.
MAMM founder Lynnette Shaw, who plans to re-open the dispensary, one of California's oldest, told the East Bay Express her case signals "the end of the medical marijuana war." She said the DOJ's capitulation "means that so long as the Rohrabacher-Farr amendment remains in effect, the Department of Justice will be barred from expending funds to target medical cannabis businesses that operate in compliance with state law," which she called "a victory for everybody."