Will Texas' Use of 'Safety Regulations' to Close Abortion Clinics Be Declared Unconstitutional?
SCOTUS heard testimony last week.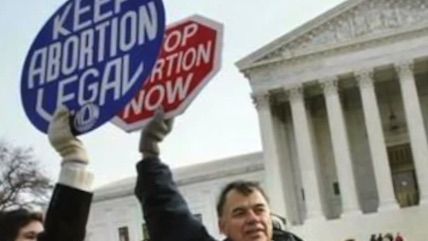 Last week, the Supreme Court heard oral arguments involving the Texas Omnibus Abortion Bill (HB 2), which would restrict the procedure to surgical centers and require doctors who perform it to be near a hospital. (Elizabeth Nolan Brown first noted this at Hit & Run last week.)
If the court decides Texas' bill is unconstitutional, it'll set a precedent that will stop other states looking to close abortion clinics.
In 2013, Reason TV reported on Virginia's 2011 Senate Bill 924, which led to the closure of three clinics before state doctors lobbied the Board of Health to remove the restrictions in 2015. Click below to watch.