Nancy Reagan, First Lady from 1981 to 1989, Dies at 94
Mrs. Reagan was staunch advocate of War on Drugs, later bucked Republican party by pushing for stem cell research.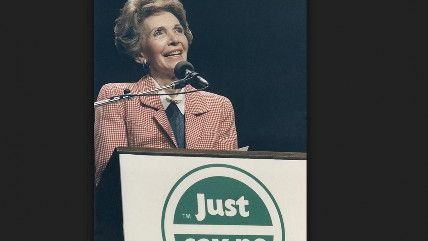 Former First Lady Nancy Reagan,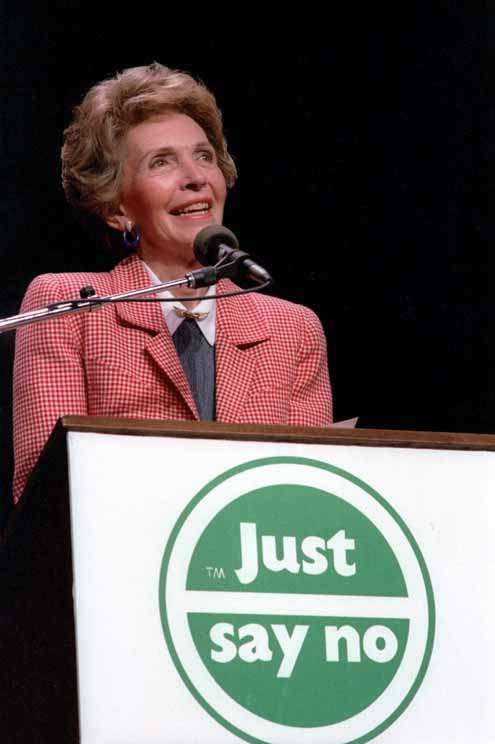 wife of 40th president of the United States Ronald Reagan, has died of congestive heart failure at the age of 94.
Mrs. Reagan was a politically influential figure both during an after her time in the White House. Her tenure as First Lady is perhaps best remembered for the "Just Say No" anti-drug campaign she launched in September 1986. In a televised address, the first lady pushed for a ramped-up War on Drugs and zero tolerance for drug abusers.
During her statement, Mrs. Reagan said to the nation:
There's no moral middle ground. Indifference is not an option. We want you to help us create an outspoken intolerance for drug use. For the sake of our children, I implore you to be unyielding and inflexible in your opposition to drugs.
As Ronald Reagan was dying of Alzheimer's disease, Mrs. Reagan notably took the Republican Party's staunchly pro-life policies to task when she challenged the George W. Bush administration's opposition to public funding of embryonic stem cell research.
As the BBC reported in 2004, Mrs. Reagan said:
"I just don't see how we can turn our backs on this… We have lost so much time already. I just really can't bear to lose any more."

She said she believed stem cell research "may provide our scientists with many answers that for so long have been beyond our grasp".
Mrs. Reagan will be buried beside her husband on the grounds of the Reagan Presidential Library in Simi Valley, California.