World Health Organization: No Kids Should See Films That Show Smoking
World Health Organization is fighting to bar children from seeing smoking in films without a guardian. As far as Zika virus goes, there is plenty of international coordinating to do.
The World Health Organization (WHO), granted great power and great responsibility to "promote and protect the health of all peoples," wants to make sure that children are not permitted to see a character in a movie smoking without a parent or guardian present,The Guardian reports.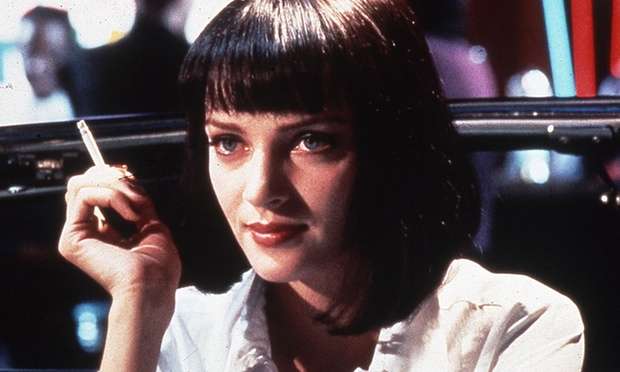 This would mean an end to unaccompanied youth access to such modern films as The Lord of the Rings and X-Men, as well as such children's classics as Pinocchio, Peter Pan, 101 Dalmatians, and Little Mermaid.
They've spend their precious time in a world where Zika is on the spread to research and publish an entire monograph on the topic of characters in movies smoking.
This isn't unusual for the international bureaucracy, alas. In 2002, I reported in great detail on the WHO's strange status as world bureaucrats obsessed with curbing and controlling choices and behavior and at best, when it comes to infectious diseases, a coordinator of meeting and talking and planning and very little acting. As I wrote:
WHO's goal seems not so much to bring the world "health" as a physical condition as it is to bring the world under the control of the international mavens of "public health," the sociopolitical discipline….

One WHO propaganda book lists five things we'd be missing in "A World Without WHO"—presumably what it considers its most important achievements. None of them had to do with curing a single disease in a single person. Instead, they aver that in "a world without WHO—national health officials would not be able to count on global moral support in their battle against tobacco addiction," and "there would be no unifying moral and technical force to galvanize, guide and support countries in achieving health for all by the year 2000."….

When reading WHO's reports, press releases, and other documents, one struggles to find non-abstract nouns and verbs representing actions a human being might need a body to perform. While infectious diseases are thankfully becoming a less significant cause of death globally, they do still kill at least 3 million children every year, so one might expect WHO's rhetoric to be dominated by talk of inoculation and cure. Instead, one overwhelmingly finds talk of forming coalitions to manage and monitor systems that lay the groundwork for plans to coordinate actions to develop the knowledge and skills necessary to begin the process of forming coalitions, repeat as necessary.
Now when it comes to the Zika virus, WHO sounds largely the same, declaring and coordinating but perhaps not performing actions in the world that need to occur anywhere other than in a lecture hall or boardroom.
Some are not impressed by WHO's all-"coordination," little-action in the real world approach, as The New York Times reports:
The World Health Organization declared the Zika virus and its suspected link to birth defects an international public health emergency on Monday, a rare move that signals the seriousness of the outbreak and gives countries new tools to fight it…..

At a news conference in Geneva, Dr. Margaret Chan, the director general of the W.H.O, acknowledged that the understanding of the connection between the Zika virus and microcephaly was hazy….

An emergency designation from the W.H.O. can prompt action and funding from governments and nonprofits around the world. It elevates the agency to the position of global coordinator and gives its decisions the force of international law…

But many health experts said Monday's announcement lacked details, and they expressed concern that it would not jolt the agency into action. Among the most urgent needs, experts said, were aggressive efforts to control the populations of mosquitoes that spread Zika…

"They should have presented a specific list of interventions and the most obvious one is mosquito control," said Dr. Peter J. Hotez, the dean of the National School of Tropical Medicine at Baylor College of Medicine. "This is their window of opportunity."
Our own domestic Centers for Disease Control healthism busybodies use our tax dollars meant to further the fight against disease to keep scrupulous track of "tobacco incidences" in American (non-R rated) film. (Jacob Sullum reported back in 2007 on the Motion Picture Association of America's folding smoking into the things it would inform parents about in film.)