Heroic Troll Forces Censors to Watch Paint Dry
Filmmaker crowd funds 10 hours of paint drying footage for censors to watch.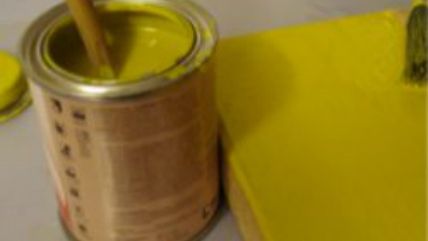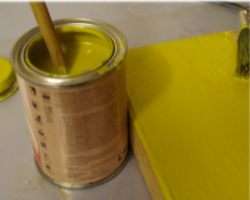 The British Board of Film Classification (BBFC) was forced to watch paint dry thanks to one filmmaker and nearly 700 backers on Kickstarter.
Charlie Lyne, a filmmaker and critic based in London, started a Kickstarter project in November to finance his movie Paint Drying, which is exactly what it sounds like. The BBFC requires filmmakers to pay per minute for films to be watched and then classified, so the more money Lyne raised, the more paint-drying footage he could make the censors watch. Some 686 backers and 5,936 pounds ($8,666.56) later, the final film is 607 minutes long.
The BBFC classifies movies for different age groups, allegedly to protect children from harmful content and empower consumers, much like the Motion Picture Association of America. Unlike in the U.S., it is illegal in the U.K. to screen movies with no rating or sell them on DVD. As Lyne pointed out in a November article he wrote for Vice:
The BBFC's own guidelines admit that 'expert opinion on issues of suitability and harm can be inconclusive or contradictory'. Unfortunately, to the BBFC it therefore follows that examiners should use their 'experience and expertise to make a judgement' on whether or not a film should be censored. Well, how's this for experience: BBFC employees have been viewing uncensored versions of supposedly harmful films for more than a century and as far as I'm aware, none have gone on killing sprees or started masturbating with sandpaper. What makes them impervious to this moral decay that so threatens the rest of us?
Mandatory censorship is repulsive enough, but the BBFC throws salt in the wound by requiring filmmakers to pay for their own classification. To obtain a rating, there is an initial fee of 101 pounds ($147) with an additional 7.09 pounds ($10.35) per minute of footage. Even a relatively short 90-minute feature would cost over a thousand U.S. dollars. You can also be charged more if you want to release a 2D and a 3D version of the same movie.
After the BBFC has watched your film and rated it for theatrical release, it requires you to pay 57 pounds ($83) plus 4.56 pounds ($7) per minute if you want to sell DVDs. To screen a trailer for your movie in theaters, there's a 76 pound ($111) submission fee, plus 6.08 pounds ($9) per minute. All of this creates the same barrier-to-entry issues we see in other heavily regulated industries. Costs that don't faze large studios can be prohibitive to smaller ones and independent filmmakers looking to make a name for themselves.
Charlie Lyne's protest may not change the abhorrent policy of the BBFC and the laws that empower it, but it is drawing attention to the issue and showing how many other people (at least 686) are as angry as he is.