Uber Hit With $7.6 Million Fine For Failing to File Paperwork Related to Handicapped Access to California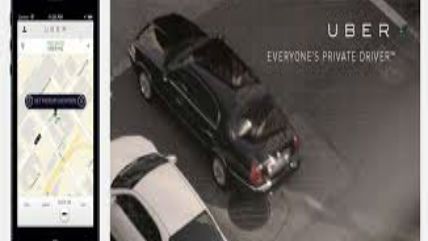 I reported last July about "California Trying to Destroy Uber Over Data on Handicapped Access." The $7.6 million dollar blow against the ride-summoning app company for not adequately reporting legally-demanded data on its service to the disabled is actually falling, as Fortune reports:

The California Public Utilities Commission has voted to approve the $7.6 million fine on Uber. The company plans to pay the fine, though it will also appeal the decision….

In July, the Commission fined Uber $7.3 million for failing to comply with reporting requirements that ensure drivers don't discriminate against passengers when giving out rides. Uber appealed, but an administrative law judge produced a new decision on Wednesday that upped the fine to $7.6 million…
Recall, this is not about any proven pattern of discrimination, but merely about alleged failure to adequately report demanded data, though Uber claims it has complied with the state law on the matter.
Uber has been haunted by a series of anecdotes of individual drivers mistreating or badly serving disabled customers, though I and others have also heard plenty of such stories involving traditional cabbies as well, who have a very easy time of refusing service generally.
My 2014 feature on the regulatory war against Uber and other companies in its space. In it, I noted that many of Uber's enemies predicted California's PUC would be a tender-hearted facilitator of Uber and its competitors. Not looking quite that way now.