Liberty is a Flame That Needs Protection by Rand Paul, SuperPAC Ad in Iowa Will Likely Say [UPDATED]
Text of likely forthcoming Iowa Rand Paul TV ads paid for by PurplePAC says Paul is only protection against government "that tells us what we can and can't do. That spies on its own citizens."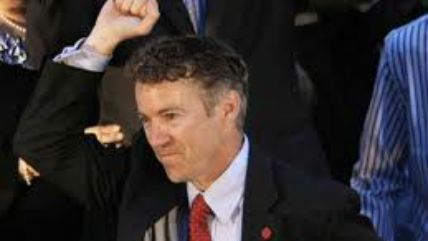 "Liberty (freedom) is warm, powerful and comforting, And like a flame, liberty can be extinguished unless it's protected" begins the likely content of a TV ad promoting Rand Paul's campaign for president, developed and paid for by the unaffiliated SuperPAC PurplePAC.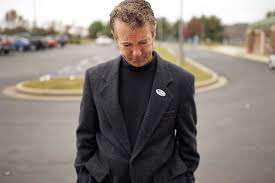 The ad will likely go on to say: "Protected from a government that's grown too large. That tells us what we can and can't do. That spies on its own citizens. Rand Paul stands up for liberty when no one else in Washington will. Stand with Rand and keep the flame of liberty glowing bright. Elect Rand Paul President."
I was shown a not-finalized version of the prospective text of the ad today. The accompanying imagery will also likely be flame-related, including imagery of things threatening the flame as it "continues to grow more and more intense, finally burning very hot and bright." (I have not seen any actual imagery or any version of the video itself.)
PurplePAC's chieftain, the Cato Institute's co-founder and former president Edward Crane, had been critical about the Paul campaign in the past, as I reported back in September. Then Crane feared that the campaign wasn't vivid and focused enough on making Paul the standout "peace and free enterprise" candidate, muddying the waters with some social conservative outreach and occasional nods toward the possibility of U.S. belligerence in the Middle East.
But now, as reported in Politico today, Crane's PAC seems primed to spend a half-million on TV ads in the Des Moines and Cedar Rapids markets in Iowa in the two weeks prior to the February 1 caucus to support Paul's candidacy. The last Federal Election Commission filing for the PAC available on its website is through the end of June, showing over $1.3 million in cash on hand for the PAC.
UPDATE: Crane tells me via email this afternoon that a version of the ad should begin running on Jan. 19. Despite earlier misgivings, mentioned above, he now thinks "Rand is doing much better now with a more libertarian pitch which will fire up the troops for the caucuses. My hope is he surprises people because of his good ground organization and the fact that they will be bringing independents to the caucuses—they are not polled and tend to support Rand over the other GOP candidates." Crane says PurplePAC will likely try more fundraising for Nevada and South Carolina if he performs well in Iowa.