Colorado Cannabis Credit Union Demands Access to the Federal Reserve System
Is turning away marijuana money illegal, or is it legally required?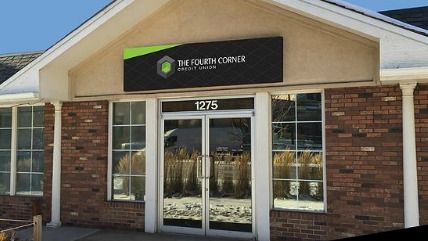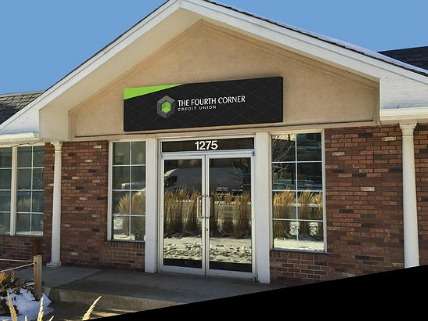 More than a year ago, Fourth Corner Credit Union, a Colorado financial institution that was founded to serve the newly legal marijuana industry there, applied to the Federal Reserve Bank of Kansas City (FRB-KC) for the "master account" it needs to operate. Opening a master account, which is required to access the Federal Reserve's payment system, is a routine process that ordinarily takes a week or less. But months went by with no reply from FRB-KC, which ultimately rejected Fourth Corner's application last July. Yesterday a lawyer for the credit union told a federal judge in Denver that decision was illegal.
According to The Denver Post, U.S. District Judge R. Brooke Jackson was skeptical of Fourth Corner's argument that FRB-KC has no discretion under federal law to turn away a credit union as long as it has a state charter and is eligible to apply for deposit insurance. But Jackson was sympathetic to the predicament of state-licensed cannabusinesses that are forced to deal entirely in cash because they cannot find financial institutions willing to serve them. In February 2014 the Treasury Department's Financial Crimes Enforcement Network (FinCEN) and Deputy Attorney General James Cole issued guidelines that were supposed to address this problem by assuaging banks' worries about the legal risks of accepting marijuana money. Jackson described those memos as "nothingburgers" because they did not change federal laws that treat marijuana as contraband. The continued federal prohibition of marijuana means financial institutions that handle cannabis cash are arguably committing multiple felonies and regulatory violations.
Similarly, FRB-KC argues that it would be violating federal law if it facilitated marijuana trafficking by letting Fourth Corner open a master account. "It's a risk the Federal Reserve has decided they don't want to take on," a lawyer for FRB-KC told Jackson.
In its lawsuit against FRB-KC, Fourth Corner notes that the Federal Reserve system is already handling marijuana money, in the form of transfers from the few banks that serve cannabusinesses and deposits from state governments that tax them. The credit union also argues that the "the Monetary Control Act requires the Federal Reserve to provide all depository institutions with equal access to Federal Reserve bank services at nondiscriminatory pricing." It says FRB-KC, which is controlled by large commercial banks, is illegally blocking competition with them by refusing to let Fourth Corner serve the booming marijuana industry.
The credit union concedes that "the Board of Governors of the Federal Reserve System could adopt a rule or policy that strictly prohibits all financial institutions from using Reserve Bank services to bank the marijuana industry because marijuana remains federally illegal." But instead "the Board of Governors adopted a rule that allows all depository institutions to provide services to MRBs [marijuana-related businesses], provided they comply with the FinCEN guidance and the Cole memorandum." Fourth Corner adds that "whatever the rule is, it must be applied equally and not discriminate."
Judge Jackson does not seem inclined to grant a preliminary injunction based on that argument. "I would be forcing the reserve bank to give a master account to a credit union that serves illegal businesses," he said yesterday. "If I were in the Congress, I'd vote for you," he told Fourth Corner's lawyer, "but I've got to do the job of a federal judge here…I think there's a certain unfairness to allowing these big banks to serve this business and keeping you out. But it's not for me, I don't think, to decide issues of fairness or policy. My job is to enforce and apply the law."