Hillary Clinton More Admired Than the Pope, U.K. Criminalizes 'Controlling' Behavior, Rogue Elephant-Seal Terrorizes Wine Country: A.M. Links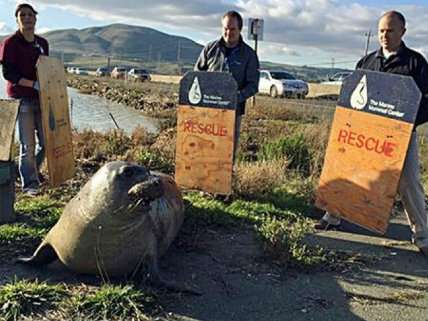 New at Reason:
Congress Snuck a Massive Surveillance Expansion Into the Omnibus Budget: At the heart of the Cybersecurity Information Sharing Act (CISA) is expansion of the feds' ability to access data without a warrant. By Andrea Castillo

With Every Call for Encryption Restrictions, Officials Make the Technology's Case: Of course secure communications frustrate governments. That's the whole idea. By J.D. Tucille
America's Decaying Institutions: United States slipping in some very important measures of institutional quality. By Marian Tupy
Doxxing in the New Year. By Charles Oliver
Follow us on Facebook and Twitter, and don't forget to sign up for Reason's daily updates for more content.