New York City Businesses and Employers Must Now Recognize All Gender Identities, Differentiate Based on None
New guidelines from the city's Human Rights Commission offer an expansive vision of gender discrimination.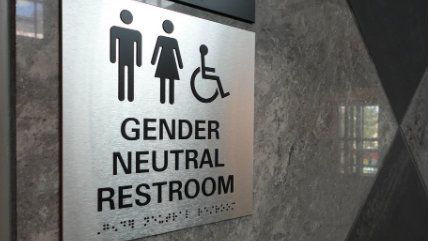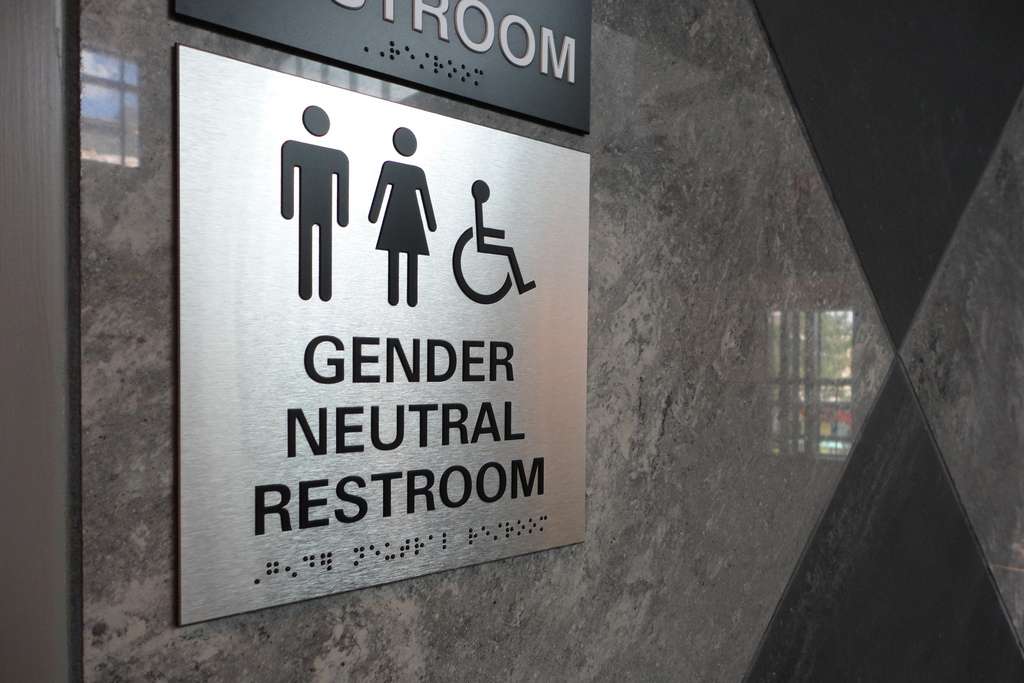 Peddlers of discounted men's haircuts and ladies-night drink specials beware: you could be subject to big penalties under New York City's gender-discrimination law. Same goes for employers who can't keep workers' preferred pronouns straight or want to impose gendered dress-code standards. Though the Big Apple has barred discrimination based on "perceived or actual" gender identity for more than a decade, a new statement from the city's Commission on Human Rights signals a renewed commitment to targeting perceived or actual instances of unequal treatment.
The new guidance, issued December 21, extrapolates on the city's Transgender Rights Bill of 2002. That legislation expanded non-discrimination statute to include employment, housing, and public-accommodation protection for people whose "gender and self image do not fully accord with the legal sex assigned to them at birth." The aim of the updated guidance is to make it "abundantly clear what the city considers to be discrimination," said Human Rights Commissioner Carmelyn P. Malalis in a statement.
Inadvertent violators of city policy may face civil penalties of up to $125,000, while "willful, wanton, or malicious" gender discrimination could trigger a $250,000 fine.
The Human Rights Commission defines gender discrimination as:
"disparate treatment of an individual" on the basis of their "actual or perceived" gender, gender identity, gender expression, or transgender or intersex status, or
harassment motivated by gender, gender identity, gender expression, or transgender or intersex status
Disparate treatment includes offering employee health-inusrance coverage that does not include coverage for "transgender care" or prohibiting male employees from wearing makeup at work.
Harassment, meanwhile, need not be ongoing, the Commission notes—"a single or isolated incident" will suffice. While "the severity or pervasiveness of the harassment is relevant to damages," any "differential treatment based on gender is sufficient under the [New York City Human Rights Law] to constitute a claim of harassment."
Harassment is further defined as any "incident or behavior [that] creates an environment or reflects or fosters a culture or atmosphere of sex stereotyping, degradation, humiliation, bias, or objectification," including but not limited to "unwanted sexual advances or requests for sexual favors"; comments, gestures, jokes, or pictures that target someone based on gender identity; and "intentional or repeated" failure to refer to an individual by a preferred name or pronoun.
The "sweeping guidelines" are being hailed by human rights advocates and progressive media. They follow in the wake of an October executive action from New York Gov. Andrew Cuomo establishing a first-ever statewide gender-discrimination policy.
I want to let my thoughts on the New York City rules ruminate before commenting on any particular aspects, but the one thing I will stress is that this sort of comprehensive gender-discrimination policy is very much a goal of the progressive political agenda circa 2016. City, state, and federal policies like New York City's are an aim of not just LGBT activists and the mainstream feminist movement but liberal legislators around the country and the Democratic presidential front-runner herself. Whether you consider the Human Rights Commission's policy to be a noble trendsetter or a canary in a coal mine, there's no doubt that it's a harbinger of things to come.
You can view the Commission's complete guidance here. Some highlights:
Pronoun Guidance
"Intentional or repeated refusal to use an individual's preferred name, pronoun or title" may constitute harassment, the New York City Commission on Human Rights states.
Most individuals and many transgender people use female or male pronouns and titles. Some transgender and gender non-conforming people prefer to use pronouns other than he/him/his or she/her/hers, such as they/them/theirs or ze/hir. Many transgender and gender non-conforming people choose to use a different name than the one they were given at birth.

All people, including employees, tenants, customers, and participants in programs, have the right to use their preferred name regardless of whether they have identification in that name or have obtained a court-ordered name change, except in very limited circumstances where certain federal, state, or local laws require otherwise (e.g., for purposes of employment eligibility verification with the federal government). Asking someone their preferred gender pronoun and preferred name is not a violation of the NYCHRL.
In fact, to avoid violations, the Commission suggests that "covered entities [create] a policy of asking everyone what their preferred gender pronoun is so that no individual is singled out for such questions" and "not limit the options for identification to male and female only."
Transitioning Care
Because it's unlawful to offer health-insurance benefits that deny or exclude services on the basis of gender, "health benefit plans must cover transgender care," which includes hormone replacement therapy, voice training, and surgery, the Commission states. Examples of violations of this policy:
Offering benefits that cover prostate cancer screening for cisgender men but not for transgender women
Offering health benefits that categorically exclude from coverage, or limit coverage for, health services related to gender transition
Offering a stipend for child care to female but not male employees
"Because there are few health care providers currently performing certain transition-related and/or gender-affirming care," states the Commission, "employers should consider selecting plans that do not prohibit, place limits on, or have significantly higher co-pays or low reimbursements rates for out-of-network care."
Gendered Dress Codes
Sex-stereotyping, imposing different grooming or uniform standards based on sex or gender, and considering gender when evaluating requests for accommodations are also prohibited. Cited examples of sex-stereotyping violations include:
Requiring employees of one gender to wear a uniform specific to that gender.
Enforcing a policy in which men may not wear jewelry or make-up at work.
Overlooking a female employee for a promotion because her behavior does not conform to the employer's notion of how a female should behave at work.
Contra federal discrimination law, which allows for differing standards based on sex or gender if they're deemed not to impose an undue burden, the New York City law will allow for no exceptions.
The Big Bathroom Question
According to the new guidance, employers, housing entities, and public accommodations must allow individuals to use single-sex bathrooms or locker rooms and participate in single-sex programs "consistent with their gender, regardless of their sex assigned at birth, anatomy, medical history, appearance, or the sex indicated on their identification." Any business or employee of that business who questions someone's facility choice would violate the discrimination law.
If men's, women's, and single-occupancy bathrooms are available, then requiring trans or gender non-conforming people to use the single-occupancy facility is also illegal.
Lastly, all single-sex facilities must post a sign stating that "all individuals have the right to use the single sex facility consistent with their gender identity or expression" under New York City law.