Cop Who Sought Photos of Teen's Erection in Sexting Case Commits Suicide Moments Before Arrest
The cop was the sexual predator, not the teen.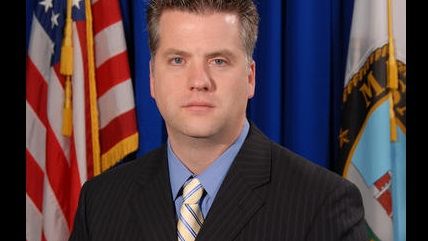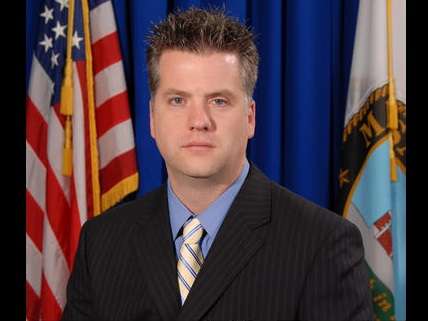 Police Detective David Edward Abbott, a member of the Northern Virginia-Washington D.C. Internet Crimes Against Children Task Force, committed suicide Tuesday before law enforcement could arrest him on suspicion of sexually abusing minors.
Abbott, you will recall, was the detective in the noteworthy teen sexting case from July 2014, in which the authorities sought a warrant to take the 17-year-old male suspect to the hospital, inject him with a drug that would give him an erection, photograph his genitals, and compare the photo with existing pictures of his genitals the police had confiscated from his 15-year-old girlfriend's phone.
The teen was eventually sentenced to one year of probation. Here's the kicker: Abbott sued the teen's lawyer for defamation. The lawyer, Jessica Foster, remarked to the media that the warrant to take pornographic pictures of her client—to be used as evidence that he was guilty of creating child pornography—was "crazy."
"Who does this?" Foster had said. "It's just crazy."
Abbott said the comments caused him severe emotional distress; he claimed he was threatened and called a pedophile, according to NBC.
Authorities now believe Abbott was a pedophile. He had inappropriate contact with two young boys, ages 11 and 13, according to patch.com. Police attempted to arrest him at his home earlier today, but he refused to surrender and eventually shot himself.
While this outcome is certainly a tragedy for his family, the revelations about Abbott should underscore two things: His treatment of the 17-year-old in the sexting case was unconscionable, and laws criminalizing sexting between teens are intrusive and easily abused. There actually was a truly depraved sexual monster in this case, it just wasn't the teenager.