L.A. County Sheriff's Deputies Shoot Man in Back, Kill Him, As He Walked Away from Them at a Gas Station [UPDATED]
Man reported to have been firing shots in the air before police shot him.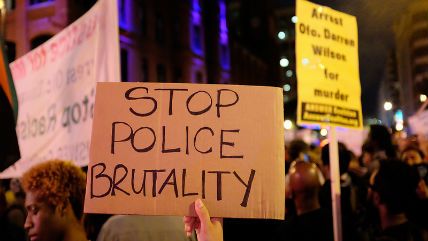 KTLA in Los Angeles has very disturbing video from this afternoon that shows two L.A. County Sheriff's deputies shooting many, many times at a man who is walking away from them at an Arco gas station in Lynwood.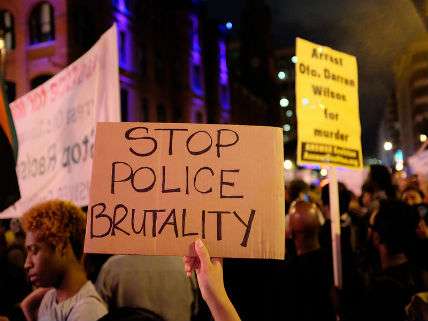 Police report merely that the incident happened, have offered no information yet on the dead man or what crime he committed that led up to the officers opening fire on him as he walked away from them, at a normal pace.
KTLA reports counting 30 shots.
After being shot, he continued crawling away, and they continued shooting. (It isn't obvious from the video that both are shooting, though they are both in a shooting stance.) This is at a gas station that appears to be open for business as usual.
Video at this link, as is this summation:
The unidentified man was pronounced dead at the scene after being struck by gunfire, sheriff's officials confirmed.

No deputies were injured in the incident, said Lt. Allen with the sheriff's Century Station.

It was not known why sheriff's deputies first responded to the scene, or what led up to the shooting.
UPDATE: ABC TV is reporting that authorities found a .45 weapon on the scene, and that the suspect was prior to the video shooting it in the air, though there is no video evidence of it being brandished or used to threaten to harm anyone at the time the officers shot him.
More from the Los Angeles Times on why the police felt the shooting was necessary:
Deputies were responding to a call of a man walking around firing a gun in the air, said Cmdr. Keith Swensson, of the sheriff's department. He said the suspect was holding the gun when he was shot…

Sid Heal, a former Sheriff's Department commander who testifies in use-of-force court cases, reviewed the video Saturday.

He said the shooting would be high troubling unless the man had a gun. He said officers must show there was an immediate danger to themselves or the public to justify deadly force.

If he did have a gun, Heal said, the deputies could argue their force was justified because it incident took place on a busy street.

A press conference will be held Sunday at 11 a.m. at the Hall of Justice.
Video now linkable via Youtube: