Not Even a Criminal Referral to the Dept. of Justice Can Get You Fired From the V.A.
Two Dept. of Veterans Affairs officials to return to work after scamming the agency for personal gain.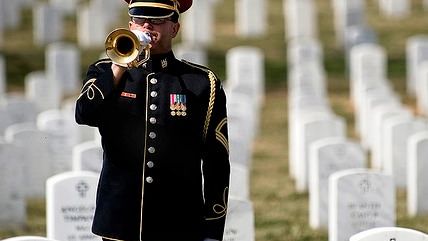 Two senior Department of Veterans Affairs (VA) officials accused of scamming the agency for personal financial gain were demoted on Friday, according to a statement released by the VA.  Diana Rubens and Kimberly Graves, formerly senior executives, are now "general workers" within the Veterans Benefits Administration (VBA) as a result of an investigation that concluded the duo had "misused their positions of authority for their own personal benefit." 
According to the report released by the VA's inspector general (IG) earlier this fall, Rubens and Graves coerced lower-ranking managers to transfer jobs against their will. The pair would then fill the vacant positions themselves. This coercion allowed them to transfer to positions with lower responsibility while keeping their executive pay. Rubens received $181,497 as director of the Philadelphia regional office for the VBA; Graves was paid $173,949 as manager of the St. Paul, Minnesota, regional office.
The scheme also enabled them to rack up almost $400,000 in relocation allowances, courtesy of American taxpayers. 
The IG report made criminal referrals to the Department of Justice for both women.
Rubens and Graves appeared before a Congressional committee this month; however, they withheld their testimony by invoking the Fifth Amendment.
In light of the findings, many in the veteran community are wondering why the women were demoted and not outright fired.
Rep. Jeff Miller (R-Fla.), chairman of the House Veterans Affairs Committee, released a statement Friday:
Rubens and Graves clearly should have been fired. The fact that VA leaders refused to do so gives me no hope the department will do the right thing and take steps to recover the more than $400,000 taxpayer dollars Rubens and Graves fraudulently obtained. To add insult to taxpayers' injury, VA rewarded Graves with a bonus of more than $8,000 just this year and department officials don't even support commonsense legislation that would allow VA to recoup it. 
According to Stars and Stripes, a House committee staffer said "the VA is not taking steps to recoup the relocation benefits and both executives will continue to earn well over $100,000 a year."
If a damning investigation and a criminal referral to the Department of Justice isn't enough to get you fired from the VA—or, at the very least, demoted to a pay grade under $100k—what is?
For more on the crisis at the VA, check out Reason TV's 2013 documentary, "Is Government Bureaucracy Failing Our Vets?"