Legion of Armed, Upset Citizens Has a 'Surprise' Planned for Quentin Tarantino
Response to criticism of police misconduct is to give more reasons to be afraid.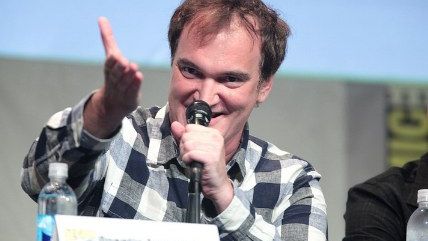 (Gage Skidmore / photo on flickr)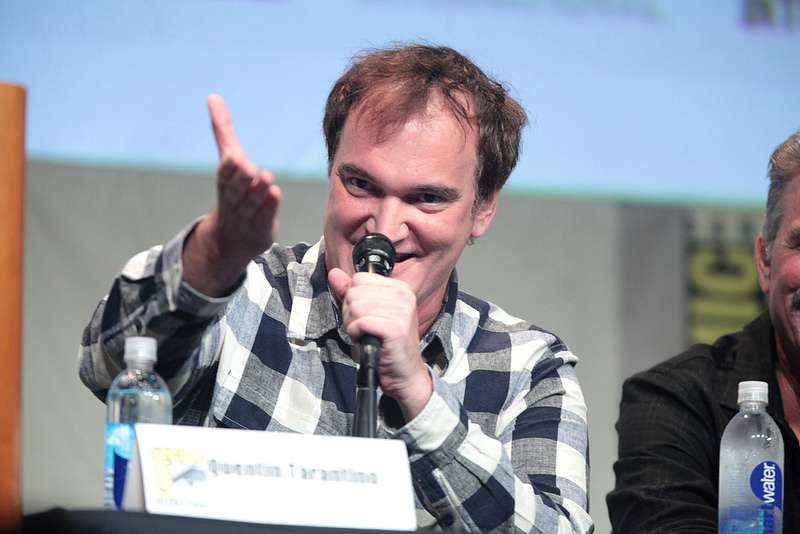 The head of an organization that represents more than 300,000 armed men and women told The Hollywood Reporter it has a "surprise" in store for movie director Quentin Tarantino, whom has spoken critically about some of the organization's members.
If the organization in question were connected to the militia movement (by way of example) the outrage would be palpable. Is that a threat? Are they going to try to hurt Tarantino? He'd probably hire bodyguards (if he doesn't already have them). He might consider keeping a low profile for a while. There'd probably be a federal investigation to determine whether any actual violence was being planned.
It wasn't a militia movement leader, though. It was Jim Pasco, the executive director of the Fraternal Order of Police. From The Hollywood Reporter:
Jim Pasco, executive director of the Fraternal Order of Police, would not go into any detail about what is being cooked up for the Hollywood director, but he did tell THR: "We'll be opportunistic."

"Tarantino has made a good living out of violence and surprise," says Pasco. "Our offices make a living trying to stop violence, but surprise is not out of the question."

The FOP, based in Washington, D.C., consists of more than 330,000 full-time, sworn officers. According to Pasco, the surprise in question is already "in the works," and will be in addition to the standing boycott of Tarantino's films, including his upcoming movie The Hateful Eight.

"Something is in the works, but the element of surprise is the most important element," says Pasco. "Something could happen anytime between now and [the premiere]. And a lot of it is going to be driven by Tarantino, who is nothing if not predictable.
As Ed Krayweski previously noted, the union is furious that Tarantino attended an anti-police-brutality rally and said, in fairly mild terms, that he was against people being murdered even when the person doing the killing is the police officer. Police unions have responded by calling for its members to boycott Tarantino's movies. Tarantino has subsequently refused to back down and said, "It's much easier to feign outrage and start arguments with celebrities than it is to deal with the fact that the citizenry has lost trust in [police]."
Does Pasco think threatening some sinister, unidentified surprise is going to restore our trust in the professionalism of law enforcement officers? Or more likely, does he just not care? After all, they're the ones with all the power.
I truly doubt the union's "surprise" is going to be anything actually dangerous or threatening and will probably be something kind of lame—inflatable giant rats or what have you. It'll be more of law enforcement people signaling solidarity with each other rather than addressing actual public concerns about conduct. Feel free to speculate what this "surprise" will be on your own.
Related, Tarantino's The Hateful Eight will be released on Christmas, meaning the fight is giving the director all sorts of free publicity. A new trailer dropped just yesterday. Watch below: