High-Profile Police Killings Left Out of FBI Stats
Eric Garner's death (nor any from New York) not among homicide stats.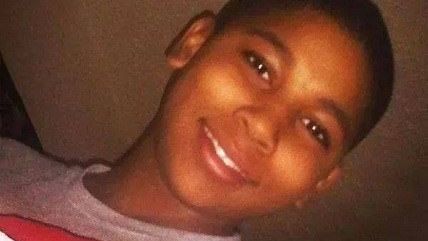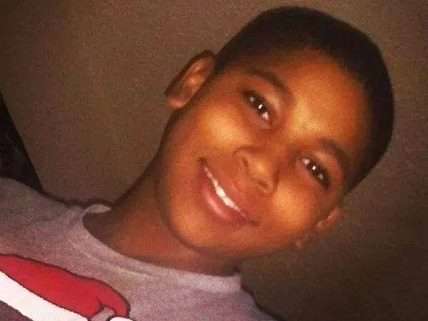 Eric Garner and Tamir Rice are household names now. Both were killed by police in controversial circumstances. But neither of their deaths will show up in FBI stats on justified police homicides because police participation is completely voluntary, and the law enforcement agencies involved are not providing the data.
I noted back around the time Garner was killed that his death wouldn't be logged by the FBI, as no law enforcement agency in the state of New York reports its police homicides to the feds. The Guardian, which has started its own database of police killings in the United States, notes that only 224 of the more than 18,000 law enforcement agencies reported any fatal shootings by police to the FBI last year. Granted, not every law enforcement agency is going to have anything to report, but this is some serious undercounting. The Guardian bulletpoints some analysis for last year's figures:
• No police departments from the state of Florida reported any homicides by officers, meaning deaths caused by police in the country's third-most populous state were not logged by the FBI. The New York police department, by far the country's biggest, submitted data for just one year during the past decade.

• Details of other controversial deaths that prompted protests were entered incorrectly in the FBI database, damaging government efforts to monitor demographic information about people killed by police.

• An increase in the number of homicides by police publicly reported by the FBI over the past five years was effectively matched by a rise in the number of individual departments reporting any homicides, casting doubt over purported trends in the data.

• The FBI records only basic personal details of each person killed and not information such as whether they were armed with a weapon – a critical factor in ongoing debates over the use of force by police around the country.

• A chaotic approach was applied to recording other high-profile deaths over recent years. Some were logged, some filed to a separate category with general homicides without noting the subjects were killed by police, and others were ignored.
The Guardian notes that some states—like Florida—do keep their own police homicide numbers, but provide essentially no data but the number itself (60 deaths for 2014). And when police homicides are ruled unjustified, they may end up in the general violent crime statistics. So presumably Samuel Dubose, shot and killed by University of Cincinnati Police Officer Ray Tensing, in July will be categorized as a murder in 2015's stats, given the charges against Tensing. Garner will not because there was no indictment in his death. For Rice, it will depend on whether a grand jury agrees with reports that a police officer shooting a 12-year-old on sight with absolutely no warning is "reasonable."
Read more here.