College Administrators Have This One Simple Trick for Telling If Your Halloween Costume Is Offensive
Is it a costume? Then yes, it's offensive.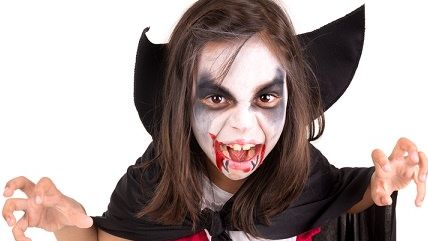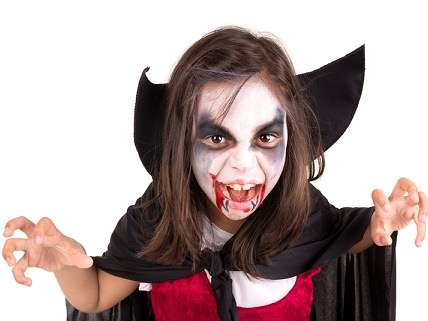 It's that time of the year again: time for joyless college administrators and their student collaborators to explain why basically every Halloween costume is off-limits.
Wesleyan University published an "Offensive Costume Checklist" intended to discourage students from "mocking cultural or religious symbols," "attempting to represent an entire culture or ethnicity," or "trivializing human suffering" with their choice of costume, according to The College Fix. Of course, it would be difficult to find a spooky costume that doesn't trivialize human suffering—vampires drink people's blood, zombies eat people, ghosts are literally dead people—but I guess that's probably the point.
Similarly, Valdosta State University's Housing and Residence Life department sent an email to students warning them that "some costumes can be more harmful than playful, and impact the community in negative ways," according to Campus Reform.:
Valdosta also wants students to avoid "reinforcing prejudices and fears," and so cautions them against "wearing costumes that make light of domestic violence, sexual assault, sex work, or matters concerning the LGBTQ community" (out, presumably, would be any outfit advertised as "sexy" or "slutty").
Yes, we wouldn't want anyone wearing Halloween costumes that reinforce fear! That would just be awful.
Universities can, I suppose, inundate their students will silly pleas for hypersensitivity. But they have no right to punish students for wearing whatever the hell they want. Unfortunately, administrators frequently forget this lesson; consider the University of California-Los Angeles' recent decision to suspend a fraternity and sorority that hosted a Kanye West-themed party, clearly violating their First Amendment rights in the process.