4 Riders in Senate Appropriations Bills Support Cannabis Federalism
Spending restrictions aim to stop interference with state marijuana and hemp policies.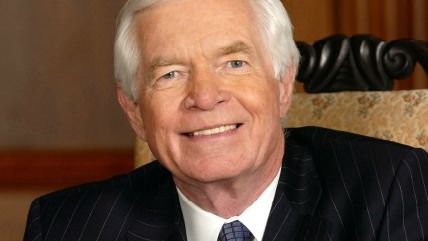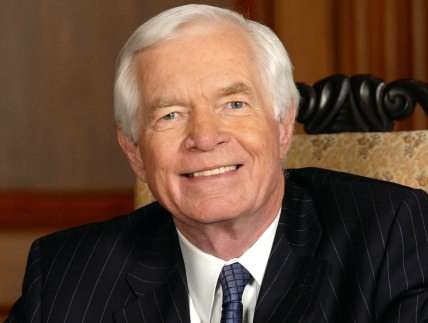 Marijuana Majority's Tom Angell notes that three spending bills filed this week by Senate Appropriations Committee Chairman Thad Cochran (R-Miss.) include riders aimed at preventing federal interference with state cannabis policies. Two of the riders were enacted in December 2014 but need to be renewed for the next fiscal year. Section 542 of S.B. 2131 instructs the Justice Department (which includes the Drug Enforcement Administration) to refrain from blocking implementation of state laws allowing medical use of marijuana, and Section 541 of the same bill tells the DOJ not to interfere with the industrial hemp research programs that Congress authorized last year.
Two other riders have been proposed before but never enacted. Section 246 of S.B. 2130 tells the Department of Veterans Affairs, which currently forbids its doctors to discuss medical marijuana with their patients, to change that policy and to refrain from penalizing veterans who use marijuana for symptom relief in states where that's legal by denying them services. Section 639 of S.B. 2132 bars the Treasury Department from spending money to penalize banks that provide services to state-legal marijuana businesses, including businesses serving recreational consumers.
Angell points out that S.B. 2132, which includes money for the District of Columbia, leaves out a rider that stopped the D.C. Council from creating a system for licensing and regulating marijuana businesses after voters overwhelmingly approved a 2014 ballot initiative that legalized recreational use. If that rider is omitted from the final version of the bill, D.C. will be free to allow commercial cultivation and distribution of recreational marijuana, even without resorting to fiscal sleight of hand.
"We won bipartisan votes on all of these issues this year either on the House floor, in the Senate Appropriations Committee, or both," Angell says, "so this is a rare case of congressional leadership actually listening to their members—and to the American people. Just a few short years ago, politicians used to jump all over each other to be seen as the 'toughest' on drugs. But now that polls consistently show that a growing majority of Americans support legalization, more elected officials are beginning to realize that scaling back failed prohibition policies is not only the right thing to do; it's politically smart."