Prohibition Kills
Four examples of drugs the government made more dangerous by banning them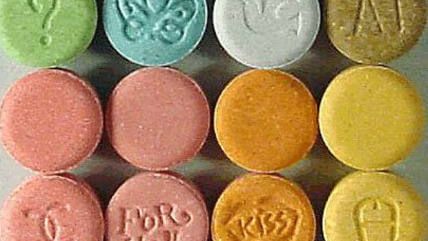 Remember the guy who bought 80-proof vodka that turned out to be 190-proof Everclear and died from alcohol poisoning? Probably not, because that sort of thing almost never happens in a legal drug market, where merchants or manufacturers who made such a substitution, whether deliberately or accidentally, would face potentially ruinous economic and legal consequences. In a black market, by contrast, customers frequently get something different from what they thought they were buying: something weaker, something stronger, or some other substance entirely. As The Washington Post notes in a recent story about fentanyl-laced heroin, the results can be fatal.
This phenomenon is so familiar by now that calling it an unanticipated consequence of prohibition suggests that people writing drug policy know nothing of its history. It may not even be accurate to call uncertainty about the contents of black-market drugs an unintended consequence of prohibition, since it serves prohibitionists' avowed goal of discouraging drug consumption. After all, the more dangerously unpredictable drugs are, the less likely people are to use them. That calculation, of course, sacrifices the interests, and sometimes the lives, of undeterred drug users for the sake of protecting more risk-averse people from their own bad decisions. But that is what prohibition is all about.
For anyone who doubts that making drugs more dangerous is an entirely predictable, if not intentional, result of prohibition, here are a few recent examples to consider, starting with the one highlighted by the Post.
Fentanyl-Spiked Heroin
Fentanyl, a synthetic painkiller, is something like 40 times as strong as pure heroin. Heroin dealers therefore have been known to spike their product with fentanyl from black-market laboratories, giving it an extra kick that partly makes up for the dilution that occurs between production and retail sale. Last March, the Post notes, "the DEA issued a nationwide health alert on fentanyl, reporting that state and local drug labs reported seeing 3,344 fentanyl samples in 2014, up from 942 in 2013." ThePost cites three fatal overdoses involving fentanyl-spiked heroin in New York and Connecticut, plus other cases where heroin users "had to be resuscitated at hospitals." It reports that "the last major outbreak of fentanyl-related deaths began in 2005 and lasted for two years, killing more than 1,000 people."
Although such fatalities are commonly called "drug-related deaths," they are more appropriately viewed as prohibition-related deaths. The artificially high prices and profits created by prohibition give dealers a strong incentive to dilute their products, and the black market's lack of legal accountability allows them to do so. If they go too far and customers start to balk, adding a little fentanyl is a cheap, easy, and occasionally lethal solution. Variations in heroin purity can have similar consequences, as highlighted by an old government-sponsored anti-drug ad that quotes the mother of a heroin user who died from an overdose: "The problem is, the heroin in Orlando is so pure….One reason we have tourists dying here is they don't know the purity."
Prohibition created the hazard of unpredictable potency, and enforcing prohibition, to the extent that it has any effect at all, exacerbates the problem. Drug warriors commonly cite lower potency as a sign of success, equivalent to an increase in price for heroin of the same strength. Taking them at their word, successful enforcement leads heroin users to take larger doses for the same effect, a habit that can be deadly when they encounter an unusually potent batch. Successful enforcement also means that dealers are more likely to mix fentanyl into their heroin, so it magnifies the dangers that users face from unadvertised ingredients.
Levamisole-Laced Cocaine
A similar dynamic explains the link between the prohibition and cocaine tainted with levamisole hydrochloride, an anti-parasitic drug used by veterinarians. Drug dealers apparently use levamisole to boost the perceived effects of weak cocaine. But because the drug kills white blood cells, it leaves people more vulnerable to infection. In 2009 the Associated Press reported that levamisole-tainted cocaine had killed at least three people in the U.S. and Canada, while dozens of others had been sickened. A 2010 letter in Annals of Internal Medicine warned that levamisole-laced cocaine can cause "bilateral necrosis of earlobes and cheeks."
According to the Drug Enforcement Administration (DEA), about 70 percent of cocaine seized at the border in 2009 contained levamisole. Given the prevalence of levamisole in cocaine, serious side effects seem to be pretty rare, and presumably people with already weakened immune systems are most at risk. Whatever the level of danger, it is clearly a product of prohibition, as opposed to cocaine use per se. Not surprisingly, the DEA tried to obscure that aspect of the story. "I think the message is the same," DEA spokesman Paul Knierim told A.P. "Don't use cocaine; it's a dangerous drug."
Had Knierim been working for the federal government in the 1920s, this is how he would have responded to reports that methanol, a government-mandated adulterant in industrial alcohol, had blinded and killed people who accidentally drank it in black-market booze: "I think the message is the same: Don't drink alcohol; it's a dangerous drug."
There's no question that both cocaine and alcohol are dangerous (in some doses, in some circumstances, for some people); there is also no question that banning them makes them more dangerous. A poison control official told A.P. the government needed to warn cocaine users about the hazard it helped create. "It's not like you can put it on the bottle," he noted.
More to the point, you won't find levamisole in legal, pharmaceutical cocaine, just as you won't find methanol in the whiskey you get at your local liquor store. The main reason for that is not government regulation (although there's none of that in a black market) but the need to compete for customers in a legal, open market where fraud and negligence are punished not only by law but by the loss of business.
Lethal LSD Lookalikes
Two years ago, police in Charleston, West Virginia, charged Todd Honaker with first-degree murder because his wife, Renee, died after consuming a drug he shared with her. Police and prosecutors identified the drug as LSD, which is what the Honakers apparently thought they were taking. That detail was puzzling, because no fatal LSD overdoses have ever been documented. As addiction specialist Paul M. Gahlinger notes in Illegal Drugs: A Compete Guide to Their History, Chemistry, Use and Abuse, "LSD is not toxic in the biological sense."
It turned out that the Honakers actually took 25B-NBOMe, a much newer psychedelic that is often sold on blotter paper and passed off as LSD. The novelty of the compound played a crucial role in the outcome of Todd Honaker's case, since the murder charge he originally faced, which carried a mandatory life sentence, can be used only in cases involving prohibited drugs. At the time of Renee Honaker's death, West Virginia had not yet banned 25B-NBOMe, which was discovered in 2004. Roane County Prosecuting Attorney Josh Downey therefore had to drop the murder charge. Honaker ultimately pleaded guilty to involuntary manslaughter and got a year in jail, nine months of which he had already served.
Unlike LSD, 25B-NBOMe and a similar compound discovered in 2003, 25I-NBOMe, have been linked to several overdose deaths. It is hard to imagine a legal psychedelic market in which a well-studied, nontoxic substance is surreptitiously replaced by a novel, potentially lethal one.
MDMA Mysteries
The MDMA market is at least as prone to surreptitious substitutions, since the average raver, concertgoer, or club patron has no way of verifying what is actually in a tablet presented as the famous empathogen. In a 2013 Playboy article, Frank Owen reported the disappointing results of his search for decent MDMA in New York and Miami. Some of the "Molly" that Owen and his wife bought and tested did contain MDMA, but it was mixed with a bunch of other things that consumers probably are not expecting: synthetic cathinones (a.k.a. "bath salts"), methamphetamine, even the narcotic painkiller oxycodone.
Often the stuff sold as Molly contains no MDMA at all. "According to the Miami Police Department," Owen wrote, "methylone and mephedrone, along with another synthetic cathinone called 4-MEC, account for the vast bulk of the molly seized by narcotics cops in the area. A DEA spokesperson told me that in the first six months of 2013, the DEA's Miami field office seized 106 consignments of molly, which contained 43 different substances, 19 of them so obscure even government chemists couldn't identify them."
Such ripoffs can be deadly as well as disappointing, as when MDMA is replaced with paramethoxyamphetamine (PMA), a more dangerous compound. Last February 10 students and two visitors at Wesleyan University in Connecticut were hospitalized after overdosing on what police described as a "bad batch" of MDMA. The Wesleyan Argus reported that the MDMA had been mixed with a synthetic cannabinoid—apparently AB-FUBINACA, which has been linked to several hospitalizations and deaths.
As with heroin, wide variations in MDMA quality also can result in overdoses when the drug is unexpectedly pure. Anne-Marie Cockburn, a British writer whose 15-year-old daughter, Martha, died after taking an unexpectedly large dose of MDMA, argues that legalizing the drug would reduce such accidental overdoses by making purity predictable. "Under prohibition," Cockburn writes, "it is impossible to fully educate people as there is no way to tell what drugs contain, but despite this, many people are still willing to take risks. Had Martha known that what she was about to take was 91% pure, she would probably have taken a lot less, in fact I'd go as far as to say that she might still be alive."
Deliberate Suicide
During alcohol prohibition, when the federal government required that industrial ethanol be poisoned with methanol to discourage diversion, defenders of that policy said people could easily avoid the hazard, which caused hundreds of deaths a year in New York City alone, by eschewing black-market booze. "The Government is under no obligation to furnish the people with alcohol that is drinkable when the Constitution prohibits it," said the legendary dry lobbyist Wayne Wheeler. "The person who drinks this industrial alcohol is a deliberate suicide." 
Antiprohibitionists took a different view. "Only one possessing the instincts of a wild beast would desire to kill or make blind the man who takes a drink of liquor, even if he purchased it from one violating the Prohibition statutes," said Sen. James Reed (D-Mo.). Sen. Edward Edwards (D-N.J.) called the methanol mandate "legalized murder."
The government's role in drug-related deaths today is not quite as direct as its role in alcohol-related deaths in the 1920s. While it required producers of industrial alcohol to add the methanol that blinded and killed drinkers, it does not require drug dealers to sell products of unpredictable quality and potency. But it does allow them to do so by placing the entire industry in the hands of criminals, depriving consumers of the protections they would enjoy in a legal market. Confronted by the resulting casualties, you can either join Wayne Wheeler in blaming the victims or join James Reed in wondering how any man who supports such a policy can call himself civilized.
This article originally appeared at Forbes.com.