Man Jailed for Traffic Ticket Dies in Cell After 17 Days of Torture. Officers Watched It Happen.
Macomb County man David Stojcevski died of drug withdrawal and neglect as officials ignored his plight.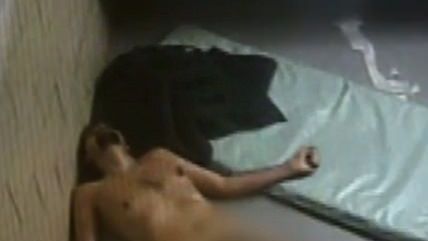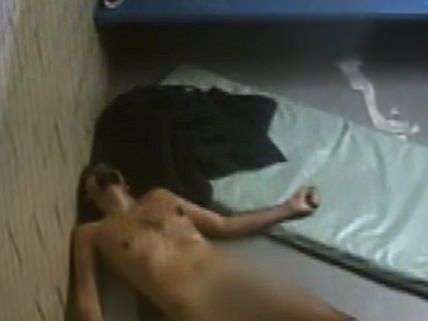 It was a death sentence.
David Stojcevski, a 32-year-old resident of Roseville, Michigan, was arrested for failing to pay a $772 fine stemming from careless driving. A court ordered him to spend a month in the Macomb County jail.
Over the next 17 days of his incarceration in a brightly lit cell—where he was denied clothing—he lost 50 pounds, suffered convulsions, and eventually began to hallucinate. He died in agony, from a combination of obvious, untreated drug withdrawal and galling neglect.
Making matters worse (if anything could be worse than that), the entirety of his demise was captured on jail surveillance footage. Indeed, Stojcevski was under self-harm watch—stemming for a profound misdiagnosis of his condition, which was drug addiction, not mental instability—and jail officials were supposed to be watching him constantly. Either their vigilance was inadequate, or they watched and simply didn't care.
WDIV's report on the story is a must-see, though it's highly disturbing: the video shows clips from the jail footage while a medical expert offers commentary on the inhumanity of Stojcevski's treatment.
Stojcevski was a drug addict, and was taking Methadone, Xanax, and Klonopin to treat his addiction. But without access to these prescriptions, he quickly went into withdrawal while in jail, according to WDIV's expert. Withdrawal caused him to behave irrationally, but jail officials ignored these obvious symptoms and instead placed him in a cell for the mentally unstable. He was stripped naked—so that he couldn't hurt himself—and forced to languish under the unceasing bright lights (the jail doesn't turn them off, even at night).
At one point, Stojcevski began fighting with another (naked) inmate, who was then moved out of the cell. Sometime later, completely alone, Stojcevski could be seen reenacting the fight—a clear sign of hallucination.
On his last day of life, the man refused to touch his food and was too weak to get up from the floor.
At the first, obvious sign of drug withdrawal, Stojcevski should have been given adequate medical treatment. He was not a violent criminal, or a danger to the public. He was a man who hadn't paid a traffic ticket.
Stojcevski's family is suing Macomb County. A lawyer for the county told WDIV that the suit "lacks legal merit," and expects the family to lose when the case goes to trial. Macomb County has no plans to settle, according to the lawyer.