Maryland Man Fined $50 for Picking Berries in Park
A Maryland man received a $50 ticket for picking raspberries. The ticket charged him with "destroying/interfering with plants to wit: berries."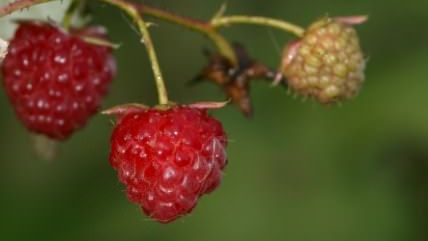 (Deanster1983 who's mostly off for a while / photo on flickr)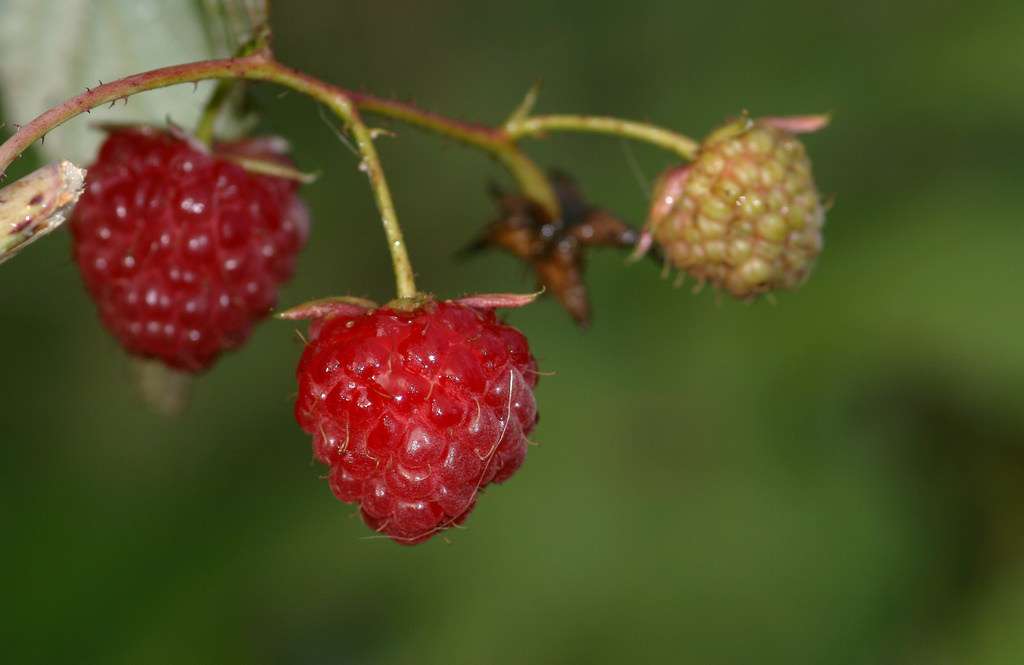 To me, nothing screams summer like picking and eating fresh berries. I know I'm not alone. Greg Visscher, head of the Montgomery County (Maryland) Young Republicans Club, has been picking berries with his family for years.
So it was with some degree of surprise that Visscher found himself confronted last month by a trio of county park police officers and handed a $50 ticket for "destroying/interfering with plants to wit: berries. Without a permit on park property."
The idea that the mere act of picking berries from a plant can be equated with "destroying" or "interfering with" a plant is bizarre. Picking berries (or tomatoes or apples, beans, peppers, or any other fruit or vegetable) does no harm to the flora upon which the food grows. The county's claimed need for a permit was news to Visscher—and to me. I live in Montgomery County, and just the day before Visscher was ticketed, I had picked raspberries in the county park nearest my home.
I've spoken at length with Visscher by email, both for this column and for a book I'm writing that focuses in part on food laws that prohibit sustainable food practices like picking wild berries. Visscher tells me was picking raspberries in Wheaton Regional Park, a public space near where I live in Bethesda, when an officer approached him and issued him the aforementioned $50 citation. Two more officers soon appeared. Visscher also tells me the police made reference to a need to obtain a nebulous "permit" for harvesting berries—both verbally and on the ticket itself—a permit neither Visscher nor I have been able to identify.
I spoke this week with Lt. Rick Pelicano of the park police, who had no information on Visscher's ticket or on the need for a foraging permit. Lt. Pelicano pointed me to the relevant rules, which pertain to a county prohibition on "destroy[ing] or interfer[ing] in any way with any… plants" on public property.
Tickets like the one Visscher received are rare.
"Charges under this section are infrequent," Pelicano told me by email. "Researching the last year we found three incidents that were cited related to this. Two resulted in a citation [while] one was a written warning."
How could Visscher—or I—know that the county views picking some berries without a permit as verboten?
"There is no sign anywhere saying that berries cannot be harvested," Visscher tells me. "To my knowledge, there is nothing in the park that even highlights this." I could not locate any such signage on a visit to the park on Thursday. A park staffer I spoke with could not point me to any.
According to my reading of Maryland law, any such prohibition must be posted conspicuously. State code requires parks to "post the regulations outside each park headquarters building," among other notice requirements. It would be a violation of due process requirements, in my view, for the county to ticket anyone without first posting such notice.
Regardless of the outcome of Visscher's case, the story stretches far beyond Maryland. Foraging has grown in popularity in recent years. But so too have efforts to limit the practice.
Visscher's ticket for picking berries is hardly an outlier. In 2013, "an old man barely making it on Social Security" was ticketed $75 for picking dandelion greens in a Chicago-area park. The man, John Taris, had picked the greens to make a salad.
New York City cracked down on foraging in Central Park in 2011 amid concerns the park couldn't sustain the growing number of people hauling off ginger, mushrooms, and even fish. That may make sense.
"It's not difficult to distinguish between sustainable foraging, where a person like Greg Visscher harvests berries, nuts, fruits, mushrooms, seaweed, or some other renewable resource for their personal consumption, and foraging that involves real destruction of public property," I told the Daily Caller's Guy Bentley, a former Reason intern, earlier this month. "Ban the latter."
Also, err on the side of letting people be people. Soccer and baseball players trample and kill grass while playing in parks, but there's no concerted move to ban their activities. Nor should there be.
If the volume of foraging is an issue—if people are simply snatching up so many wild foods that they're damaging flora and fauna—then a park could issue a limited number of foraging permits. But banning foraging outright makes no sense, particularly when it means prohibiting the picking of perennial fruits like raspberries that would otherwise go to waste. A blanket ban on foraging is a bad idea that takes the public out of public parks.