Roger Ailes Demands Trump Apology for Suggesting Megyn Kelly Is a 'Bimbo' (UPDATE: Trump Declines)
The fascinating conservative media war of 2015 barks on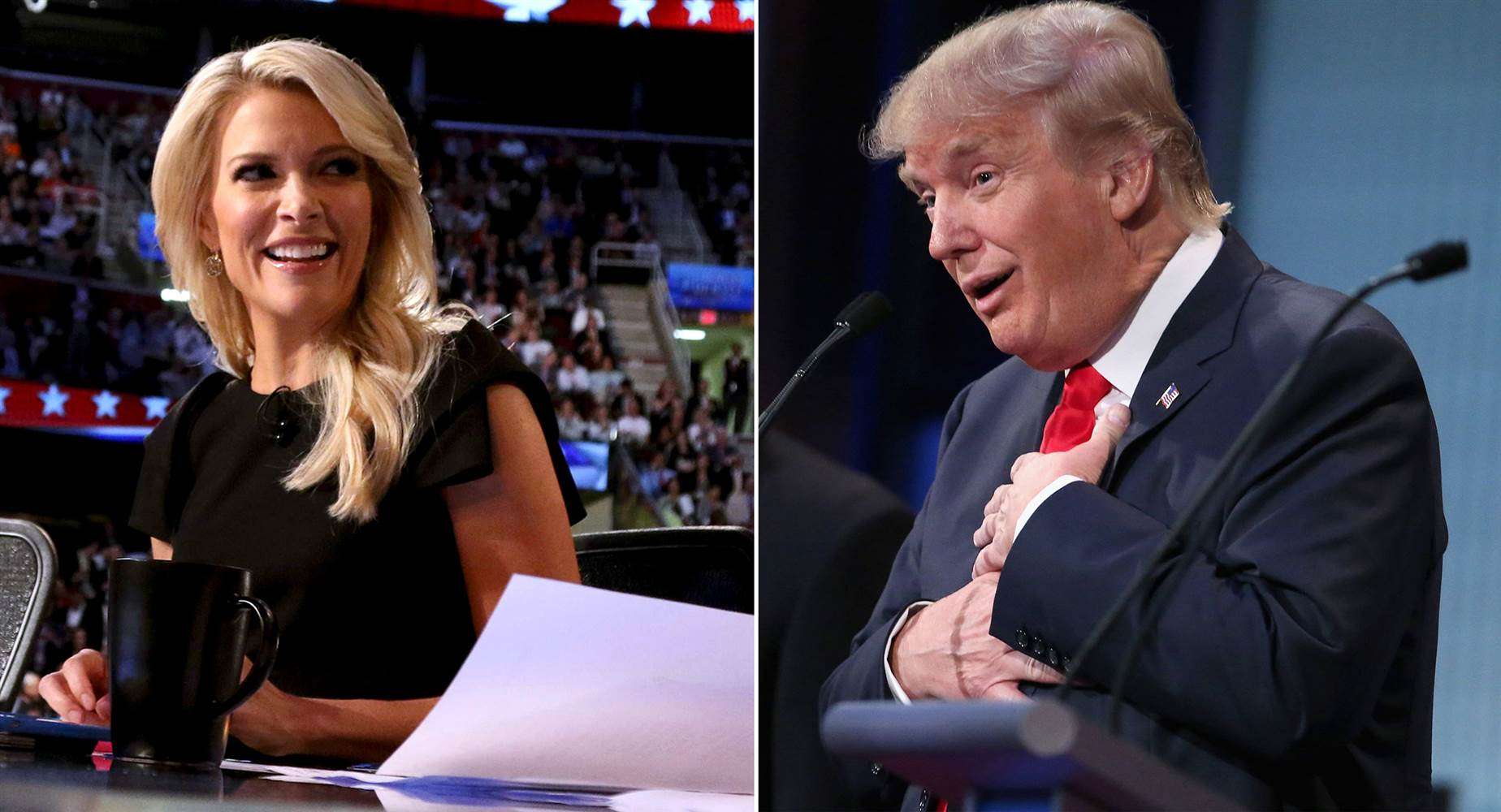 Republican Party 2016 presidential front-runner Donald Trump last night falsely accused Fox News anchor Megyn Kelly of taking an "unscheduled" vacation after her controversial-to-him GOP debate-moderation, and then began mining obscure Twitter accounts for quotable/retweetable anti-Kelly insults, such as "She has come back looking like Nancy Grace," and (this directed at a mother of three young children) "The bimbo back in town . I hope not for long ." Awkward spacing in original.
Kelly, of whom Trump said after the Aug. 6 debate "She gets out and she starts asking me all sorts of ridiculous questions, and, you know, you can see there's blood coming out of her eyes, blood coming out of her … wherever," has stayed silent thus far, though 10 of her colleagues had already defended her on-air as of midday. And now Fox head honcho Roger Ailes, who had reportedly negotiated a "truce" with Trump after prior Trump-Kelly skirmishing, has issued a blistering demand for an apology:
Donald Trump's surprise and unprovoked attack on Megyn Kelly during her show last night is as unacceptable as it is disturbing. Megyn Kelly represents the very best of American journalism and all of us at FOX News Channel reject the crude and irresponsible attempts to suggest otherwise. I could not be more proud of Megyn for her professionalism and class in the face of all of Mr. Trump's verbal assaults. Her questioning of Mr. Trump at the debate was tough but fair, and I fully support her as she continues to ask the probing and challenging questions that all presidential candidates may find difficult to answer. Donald Trump rarely apologizes, although in this case, he should. We have never been deterred by politicians or anyone else attacking us for doing our job, much less allowed ourselves to be bullied by anyone and we're certainly not going to start now. All of our journalists will continue to report in the fair and balanced way that has made FOX News Channel the number one news network in the industry.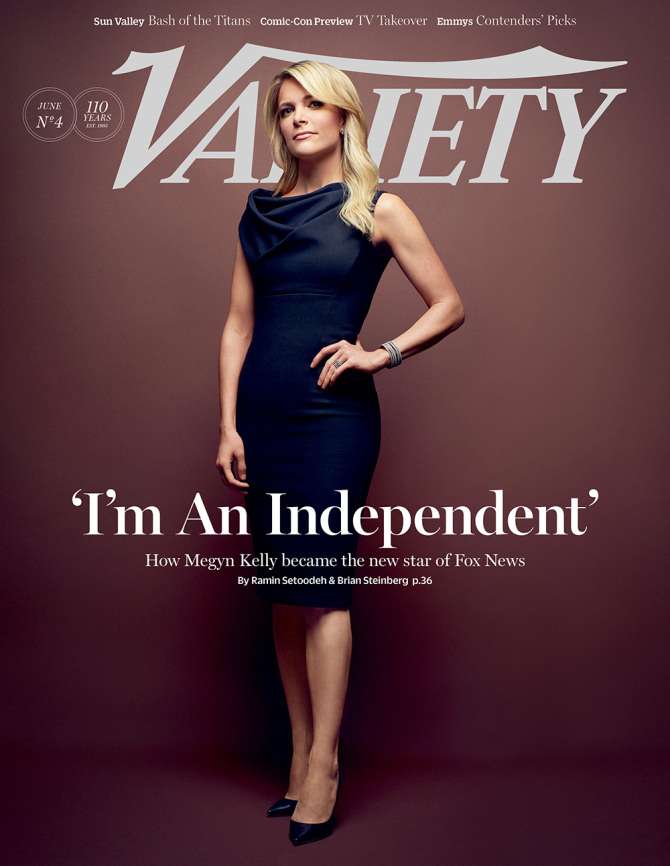 This is a fascinating gut-check moment for right-of-center populism, for conservative media, and for Fox itself. Right-wing media rose up as an angry, entertaining response to liberal media bias, but that was a good two decades ago. Rhetorically bomb-throwing media populists are not likely to change what made them successful—which helps explain why many of Trump's biggest media defenders are the Rush Limbaughs and Sean Hannitys and Ann Coulters of the world—but the fact is those people have long since converted their regular-guy personae into multi-million-dollar careers. Fox News has absolutely dominated cable news since its inception.
At the same time, success and maturity sometimes threaten to breed, well, maturation. And no Fox broadcaster embodies that notion better than Roger Ailes' hand-picked, next-generation face of the network: Megyn Kelly. A self-described "independent," Kelly—a former lawyer whose hard-hitting interview style has drawn lengthy critical praise from the likes of New York Times Magazine—is nobody's idea of a conservative populist. She's a member of the media elite, even more than Fox is.
Trump is clearly calculating here that his anti-establishment, anti-media, anti-decorum fanbase is angry enough at conservative elitism and sell-outtery that they'll side with his brave attack against the 800-pound gorilla of anti-liberal media. And I suspect he may well be right. The taglines write themselves: Too conservative for Fox! Too anti-PC for the shrinking violets scared of Megyn Kelly's ratings! The only candidate willing to tell Roger Ailes to go fuck himself!
It will certainly be more interesting than usual to watch former Ailes darlings Bill O'Reilly and Sean Hannity tonight. And also to see whether the people who have profited so handsomely from cable news carnival-barking will ever become reflective about the story of Dr. Frankenstein. The whole exchange perhaps sheds a little insight on this otherwise disturbing Tweet Sunday from Rupert Murdoch:
With Trump becoming very serious candidate, it's time for next billionaire candidate, Mike Bloomberg to step into ring. Greatest mayor.

— Rupert Murdoch (@rupertmurdoch) August 24, 2015
(Disclosure: I used to co-host a Fox Business Network program; I've never met Roger Ailes, and know Megyn Kelly a little.)
UPDATE: A defiant (what did you expect?) Trump responds:
I totally disagree with the FOX statement. I do not think Megyn Kelly is a quality journalist. I think her questioning of me, despite all of the polls saying I won the debate, was very unfair. Hopefully in the future I will be proven wrong and she will be able to elevate her standards to a level of professionalism that a network such as FOX deserves.

More importantly, I am very pleased to see the latest polls from Public Policy Polling showing me at a strong number one with 35% in New Hampshire and the Monmouth University poll showing me, again at number one, with 30% in South Carolina. It was also just announced that I won the prestigious corn kernel poll at the Iowa State Fair by a landslide…. I will be in Iowa tonight with my speech being live on CNN and other networks. My sole focus in running for the Presidency is to Make America Great Again!