Marijuana Lifer Jeff Mizanskey Will Be Free Soon
After 21 years behind bars, a nonviolent drug offender gets parole.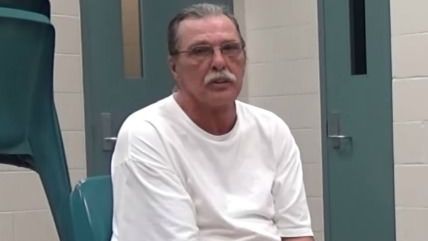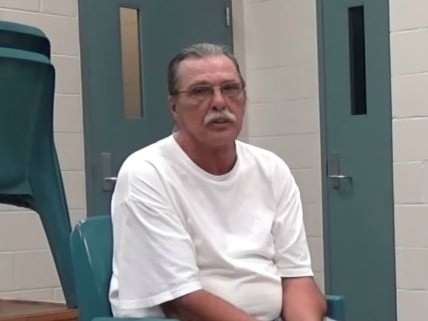 Jeff Mizanksey, a Missouri marijuana offender who was sentenced to life in prison more than two decades ago, is expected to be freed on parole within the next few weeks. Mizanskey, a 62-year-old grandfather whose case was highlighted here by Aaron Malin last year, received a mandatory life sentence under Missouri's "three strikes" law based on a series of marijuana offenses, none of which involved violence.
The first two offenses, committed in 1984 and 1991, involved selling small amounts of pot. The final offense, committed in 1993, was driving a friend to a motel where the friend bought several pounds of marijuana from someone who turned out to be a police informant. Although Mizanskey's original sentence precluded parole, Gov. Jay Nixon commuted it last May, making Mizanksey's release possible. His parole hearing was last week.
Mizanskey's case is unusual but not unique. In a 2013 report on thousands of nonviolent offenders serving sentences of life without parole, the American Civil Liberties Union (ACLU) describes 14 other cases where people received that penalty for marijuana offenses. The ACLU's list is not exhaustive, because it includes data for only nine states, plus the federal prison system. It also does not include de facto life sentences imposed as terms of years. Like Mizanskey, the marijuana lifers in the ACLU report are all victims of laws aimed at "habitual offenders." Nationwide a total of about 40,000 people are serving prison sentences for marijuana offenses.