What's Behind the Jacked-Up Egg Prices and Shortages?
Avian flu is not the only explanation.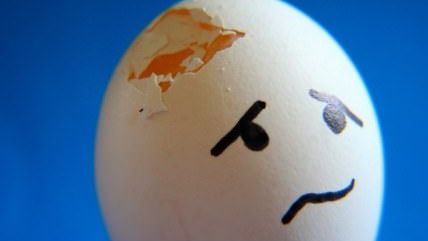 (katerha / photo on flickr)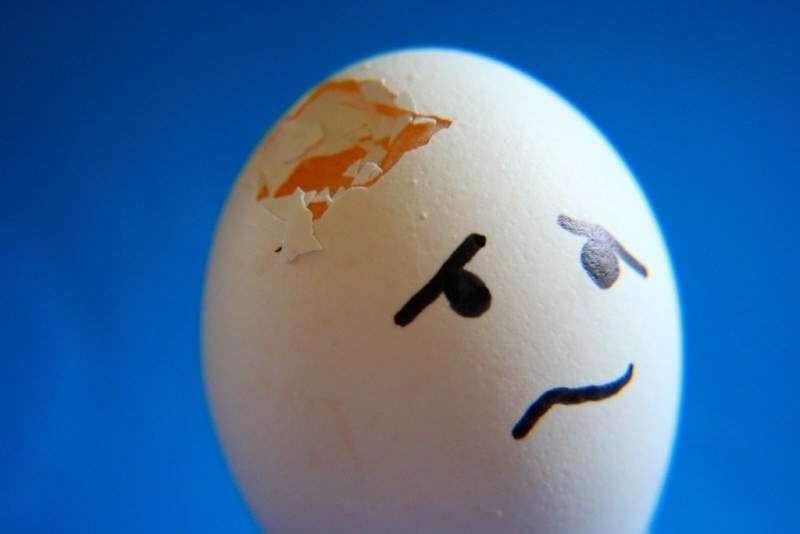 Panda Express' fast-food Chinese offerings may not be the most authentic choices out there, and now they're going to be slightly less so. Thanks to a current massive egg shortage, Panda Express has dropped the eggs out of its fried rice and replaced it with corn. From CNN:
That's not the only change. The company explained, "We take the health and safety of our guests seriously, and due to a temporary industry-wide egg shortage, Panda has temporarily modified our fried rice recipe and temporarily discontinued hot-and-sour soup."

Across the country, the cost of eggs, especially those in liquid form, are up because of the recent bird flu outbreak.
The flu outbreak has killed off more than 48 million chickens in the first half of the year. It contributed to eggs reaching a record high price of $2.57 a dozen in June. Prices are expected to go up again in the fall.
But the flu outbreak isn't the only factor reducing egg availability and driving up prices. At the start of the year, Proposition 2 in California went into effect. That ballot initiative requires chicken farmers to increase the size of chicken cages so that the hens could move around more. The rules aren't restricted to California farms, either. Farmers in other states that want to sell their eggs to California also have to comply, a demand that has prompted lawsuits from outside states. So far a federal judge in California has ruled that the states lacked standing to sue on behalf of the farmers within those states.
As predicted by anybody with half a brain, the new rules were already driving up the price of eggs and cutting supply. According to Fox's San Diego affiliate, one farmer has had to cut back the number of chickens in one building from 5,000 to 2,000 to comply with the law. A dozen eggs in California cost more than in other states, pushing a dozen up to $4.99 in some places.
It's easy to imagine that those who have pushed so hard for this regulation either don't consume eggs for moral reasons or live comfortable enough lifestyles that they can afford to be more discerning ethical consumers of what they put in their bodies. But obviously the people being most harmed by this price spike are the poor who discover a basic food staple is now consuming more of their limited budgets. The impact of the flu would have resulted in a spike anyway, but at least that's just temporary.