Judge Grants Backpage.com Temporary Restraining Order Against Illinois Sheriff Tom Dart
"It appears that an oft-used tool for identifying lawbreakers will be lost if Backpage were to fold," writes federal judge.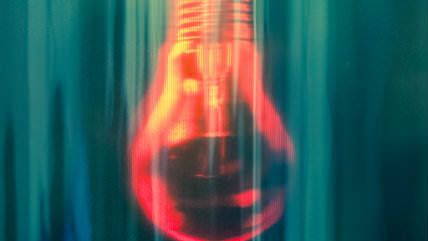 A quick update on the Backpage.com lawsuit against Cook County, Illinois, Sheriff Tom Dart, who threatened to target credit-card companies if they didn't stop doing business with the international web-ad platform. On Friday, U.S. District Judge John J. Tharp, Jr. granted the website's request for a temporary restraining order against Dart, noting in his decision that Backpage is "in essence, a publisher" and "has established a more-than-negligible likelihood of success on the merits of its claim that Dart's informal lobbying of the credit card companies violated the First Amendment."
"Backpage has also made a sufficient showing of irreparable harm," wrote Tharp of the lawsuit, filed in the U.S. District Court for the Northern District of Illinois Eastern Division. With it, Backpage's submitted "numerous exhibits that document longstanding efforts by Dart to force or pressure Backpage.com and Craigslist.com to abandon their 'adult' classifieds, through lawsuits, lobbying, and public pressure." More from Tharp's decision (provided to me by folks from Paul Hastings, one of the firms representing Backpage):
In arguing that it is likely to succeed on the merits, Backpage contends that Dart's actions constitute precisely the type of informal prior restraint condemned as a First Amendment violation in Bantam Books, Inc. v. Sullivan … In that case, the Supreme Court held that the informal but coercive notices (often followed up with visits from police officers) sent to distributors of books deemed "objectionable" by a state commission amounted to a system of informal censorship [and] violated the First Amendment rights of the publishers who sued to stop the interference.

On the other hand, Dart vigorously disputes Backpage's likelihood of success on the merits. Dart argues … (2) there is no First Amendment protection for the content at issue; and (3) Dart did not threaten the credit card companies and therefore the Bantam Books line of cases is not applicable to his conduct. … Clearly First Amendment protection does not extend to exhortations to illegal conduct— Dart's stated concern. E.g., United States v. Williams, 553 U.S. 285, 297 (2008) ("Offers to engage in illegal transactions are categorically excluded from First Amendment protection."). But here, there is no dispute that all of the advertisements on Backpage.com are affected; Backpage cannot collect its normal fees for even the most benign advertisements, and therefore will be unable to host any when the money runs out. Given that Dart sought to "defund" Backpage, not just shut down its adult sections, based wholly on the content of some ads, Dart cannot maintain that the First Amendment is not implicated by his actions, even if he were correct that none of Backpage's "escort ads" themselves are protected. (The Court need not decide.)

The only remaining question with respect to the plaintiff's likelihood of success on the merits is whether Backpage will be able to establish a First Amendment violation—that is, whether Dart's actions are the type of informal prior restraint that the Bantam Books line of cases prohibits. And, as the parties' oral arguments made clear, that involves two main questions: (1) whether Dart's letter constitutes a threat, and (2) whether the credit card companies involuntarily withdrew business from Backpage. The plaintiff has a better than negligible—but not certain— chance of proving that both answers are "yes."
Meanwhile, Dart "has made no argument, and has provided no evidence, that prostitution, trafficking, and sexual exploitation of minors will be reduced significantly reduced by Backpage's demise," Judge Tharp continued.
Indeed, it appears that an oft-used tool for identifying lawbreakers (by Dart and other law enforcement agencies) will be lost if Backpage were to fold… Dart contends that public interest is best served right now because "the public is able to use Backpage.com for free." Curious as it is for Dart to equate the public interest with more access to Backpage.com, the argument is specious, for the record suggests that Backpage is in jeopardy of going under as a result of Dart's tactics.
The ruling won't change much practically, but Dart is barred from further efforts to defund Backpage for the time being.  Perhaps more importantly, the judge seems more than somewhat persuaded by Backpage's claims. If so, the court would be in keeping with multiple past cases in which lawsuits or legislation against the site have been found unmerited or unconstitutional. Liz McDougall, Backpage's general counsel, called Tharp's opinion "an important reaffirmation of the critical role of the Internet in free speech" and "an emphatic reminder that government officials cannot undertake to destroy websites even when they disagree with hosted speech."