Obama Administration Thinks People on Social Security Who Have Others Handling Their Finances Shouldn't Have Guns
And a federal court continues to violate handgun sellers' First Amendment rights in California
As part of the Obama administration's post-Newtown school mass gun murder attempts to toughen background check laws and make sure the "wrong people" don't have guns (although a move that has less than zero to do with any possibility of anyone becoming a mass public murderer a la Newtown), the government wants to link the Social Security administration to the National Instant Criminal Background Check System (NICS). The administration hopes to prevent anyone receiving Social Security who has others handling their finances or affairs from legally owning a gun.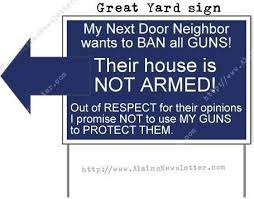 Details and opposition reported in the Los Angeles Times:
A potentially large group within Social Security are people who, in the language of federal gun laws, are unable to manage their own affairs due to "marked subnormal intelligence, or mental illness, incompetency, condition, or disease."

There is no simple way to identify that group, but a strategy used by the Department of Veterans Affairs since the creation of the background check system is reporting anyone who has been declared incompetent to manage pension or disability payments and assigned a fiduciary.

If Social Security, which has never participated in the background check system, uses the same standard as the VA, millions of its beneficiaries would be affected. About 4.2 million adults receive monthly benefits that are managed by "representative payees."
Can we have a moment of sanity on this?
"Someone can be incapable of managing their funds but not be dangerous, violent or unsafe," said Dr. Marc Rosen, a Yale psychiatrist who has studied how veterans with mental health problems manage their money. "They are very different determinations."
The story goes on to detail with anecdote and data how the Veterans Administration has already been pulled into enforcing NICS.
The VA reports names under a category in gun control regulations known as "adjudicated as a mental defective," terminology that derives from decades-old laws. Its only criterion is whether somebody has been appointed a fiduciary….the category…includes anybody found by a "court, board, commission or other lawful authority" to be lacking "the mental capacity to contract or manage his own affairs" for a wide variety of reasons…

Rosen, the Yale psychiatrist, said some veterans may avoid seeking help for mental health problems out of fear that they would be required to give up their guns…..

About 2.7 million people are now receiving disability payments from Social Security for mental health problems, a potentially higher risk category for gun ownership. An addition 1.5 million have their finances handled by others for a variety of reasons.

The agency has been drafting its policy outside of public view.
Of course it has been.
All hope for continued ability to keep their possessions would not be lost for Social Security recipients caught in this new web. But, well, most hope would be:
Since 2008, VA beneficiaries have been able to get off the list by filing an appeal and demonstrating that they pose no danger to themselves or others.

But as of April, just nine of 298 appeals have been granted, according to data provided by the VA. Thirteen others were pending, and 44 were withdrawn after the VA overturned its determination of financial incompetence.
And opponents of gun registration are often written off as paranoid loons for thinking that once the government knows you have a gun, they might try to come up with a reason to take it away.
Hat tip: Ken Costantino
In other gun law news out of California, a judge declined to place a preliminary injunction in an ongoing federal suit, Tracy Rifle and Pistol v. Harris, against a California law that bars sellers of handguns from, as the law states:
No handgun or imitation handgun, or placard advertising the sale or other transfer thereof, shall be displayed in any part of the premises where it can readily be seen from the outside.
The injunction against enforcement of the law has been denied by a federal district court in California, though the law is a clear First Amendment violation and utterly pointless to boot if barring obvious images of guns to lure in unsuspecting would-be purchasers is meant to prevent careless and thoughtless impulse buys of weapons, since the state has a 10 day waiting period on gun purchases anyway.
What was the reasoning? Basically, well, guns are bad, OK?
As the judge wrote, quoted by Eugene Volokh at the Washington Post blog Volokh Conspiracy:
The costs of being mistaken, on the issue of whether the injunction would have a detrimental effect on handgun crime, violence, and suicide, would be grave. …. By contrast, the cost of continued compliance with section 26820 during the pendency of this lawsuit appears to render little harm to Plaintiffs, outside of the inherent harm imposed by a violation of their First Amendment Rights. With due consideration to the serious First Amendment questions raised by Plaintiffs, and their likelihood of success on the merits, the implications of being mistaken in this case indicate it is in the public interest to deny the injunction…