South Dakota Indian Reservation Becomes First to Approve Pot Sales
The Flandreau Santee Sioux Tribe plans to offer marijuana as early as this fall.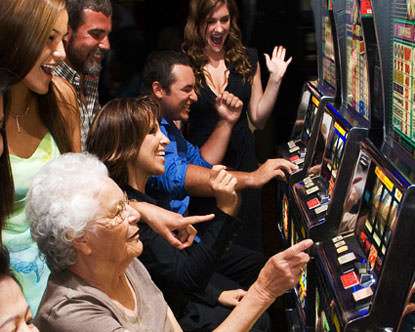 KELO, the CBS station in Sioux Falls, South Dakota, reports that "the Flandreau Santee Sioux Indian Reservation has legalized the sale and use of marijuana on tribal land." That decision makes the Flandreau Santee Sioux the first tribe to take advantage of a Justice Department memo issued last December that said the feds would treat marijuana enterprises in Indian country the same as marijuana enterprises in states that have legalized the drug for medical or recreational use—meaning they would generally be left unmolested as long as they complied with local rules and did not implicate "federal law enforcement priorities." The memo provoked much discussion of potential cannabusiness opportunities for tribes, whether located in states that have legalized marijuana or, more controversially, in states that have not.
South Dakota, where marijuana is banned for all purposes, falls into the latter category. Furthermore, it is one of 15 states that Public Law 280, enacted by Congress in 1953, let assume jurisdiction over crimes committed on tribal lands within their borders. But South Dakota never exercised that option, except on state highways that traverse reservations. KELO says "plans call for one facility where marijuana will be grown, and another place to buy and use the drug for medicinal and recreational use for those over 21." Under the ordinance approved by Flandreau Santee Sioux Tribal Executive Committee last Thursday, purchases will be limited to one gram at a time. Customers will have to obtain "registration cards" and consume whatever they buy on the reservation, since taking it elsewhere would violate South Dakota law.
"We're really kind of hoping that people treat it much like alcohol," tribal attorney Seth Pearman told KELO. "We still would allow people to stay at our hotel, which would be the most ideal situation for us, but drugged driving is a major concern that we hope to curb, and by having such a small quantity, we hope that people don't overconsume." KELO says the marijuana store "could be up and running by as early as this fall."
The reservation, site of the Royal River Casino, is located in Flandreau, about 40 miles north of Sioux Falls, 200 miles west of Minneapolis, and 200 or so miles north of Omaha. It is about a two-hour drive from Sioux City, Iowa, and about the same distance from the Nebraska border. No word yet on whether Nebraska plans to sue.