Peter Suderman on Scott Walker, the 'Did-Something' Candidate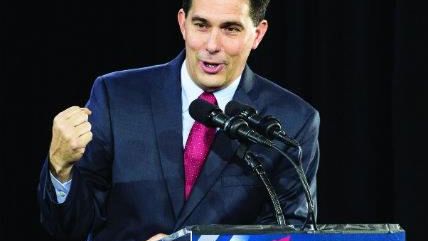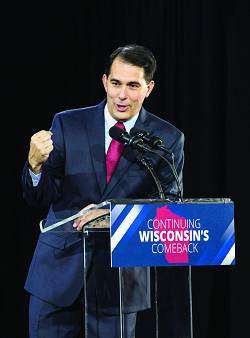 On April 13, when Sen. Marco Rubio (R–Fla.) officially announced that he was running for president, the first-term senator didn't mention a single successful policy that he had championed while in office. A day earlier, when Hillary Clinton launched her long-awaited White House bid, her campaign website didn't even have an issues page.
And then there was Scott Walker.
The Wisconsin governor, best known for his hard-fought, victorious showdowns against public sector unions, stands out in the field as the upper-tier potential candidate (he had not officially announced as of press time) most aggressive in touting his recent job performance. In wave-making pre-campaign speeches—a January address at the Iowa Freedom Summit that catapulted him from 4 percent in local polls to the head of the Iowa pack, and a February speech at the Conservative Political Action Conference (CPAC) that solidified his place near the top of national surveys—Walker didn't just talk about what he would do. He talked about what he did. Peter Suderman explores Walker's record.