Deutschland 83 Brings Drama and Humor of Cold War Germany to American TV
New Cold War coming of age/spy thriller series premieres on SundanceTV.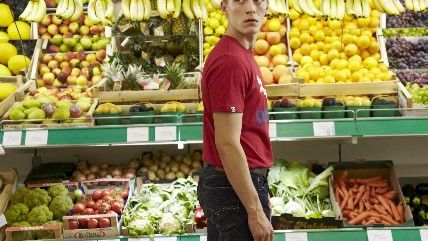 "It's almost like history ends in 1945," said Anna Winger, co-creator of the new SundanceTV show, Deutschland 83 in an interview with Reason. "Then there's a little thing about the GDR (the German Democratic Republic, aka the former East Germany) and that's it."
Deutschland 83 is a meticulously detailed period piece that's part-Cold War spy thriller, part-coming of age drama, and covers a time span rarely depicted on television. According to Winger, so much recent German history and art is devoted to World War II and the Holocaust that the legacy of the GDR and Germany's place as the fulcrum of the Cold War is mostly relegated to afterthought status.
"Young people in Germany often complain about the fact that they don't study it," said Winger.
An American-born writer and photographer, Winger has lived in Berlin for the past 12 years, where she hosts NPR's Berlin Stories and raises a family with her husband, Jörg, a veteran German television showrunner and co-creator of Deutschland 83.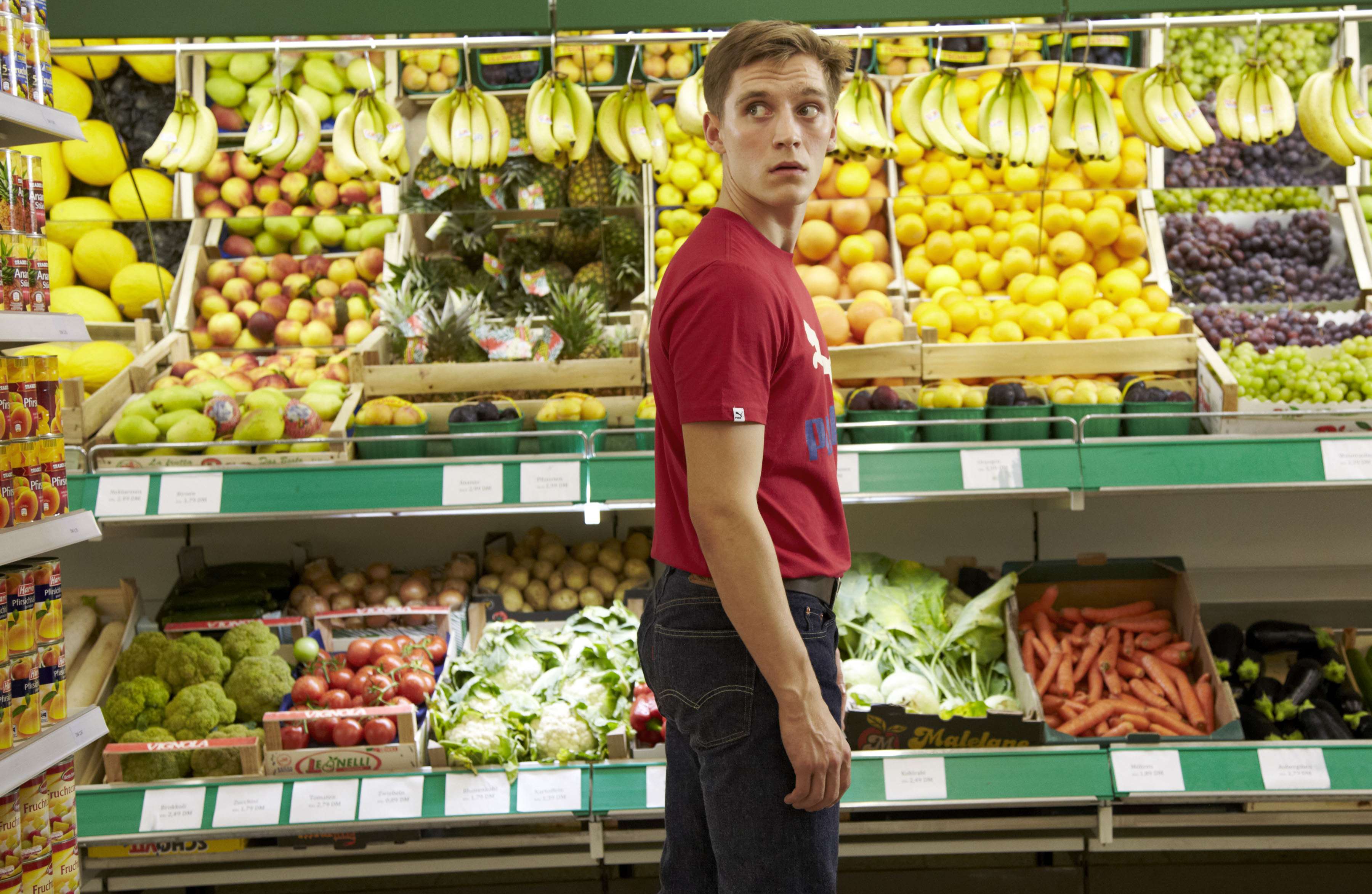 The show's primary character, Martin Rauch, is a wet-behind-the-ears low-level Stasi officer given vague assurances that his ill mother will receive necessary medical treatments in the communist East, so long as he fulfills his national service by posing as an aide-de-camp to a West German army general during a time of tense negotiations regarding American nuclear missiles.
When Martin arrives in Bonn, he struggles not only with assuming the identity of an officer from the capitalist West, but also with acclimating himself to the sheer abundance of choices at the supermarket, the fact that there's more than one way to order a steak at a restaurant, and the decadent wonders of synth-pop. Indeed, the show's soundtrack is impressively authentic and serves as a useful reminder of how influential German pop remains on the soundscape today.
Martin, played by actor Jonas Nay, lives in an era when divided Germany was accepted as an eternal fact of life and people on both sides of the border possess a palpable dread of nuclear war. Born a year after the Berlin Wall fell, Nay is plenty aware of the history, but comes from a generation that finds the prospect of his country being arbitrarily divided by a militarized border inconceivable. Jörg, on the other hand, said, "Growing up, I couldn't imagine the Wall not being there." He adds that this generational gap is "a source of humor in the show."
Much like Mad Men, a sly sense of satire permeates the series, drawing parallels to present day political absurdities, as well as offering a "what the hell where they thinking?" vibe thanks to more than three decades of hindsight.
Deutschland 83's supporting characters include West German peace activists, East German "true believers," and Martin's estranged girlfriend, who doesn't appear to be too broken up about her paramour leaving her behind as she indulges in the East German tradition of co-ed skinny-dipping.
"We tried to weave together East and West views and explore this colonial situation," said Anna. "These two countries that didn't really have any agency over what was happening. They were just used as a playing field by the two superpowers (the U.S. and the Soviet Union). The thing about fiction is it's a great place to play with things that in real life are very didactic and difficult to explain without taking one position. In journalism, you have to take a position, in fiction your characters can take a position. So we've tried to explore the politics of Cold War Germany in a three-dimensional way."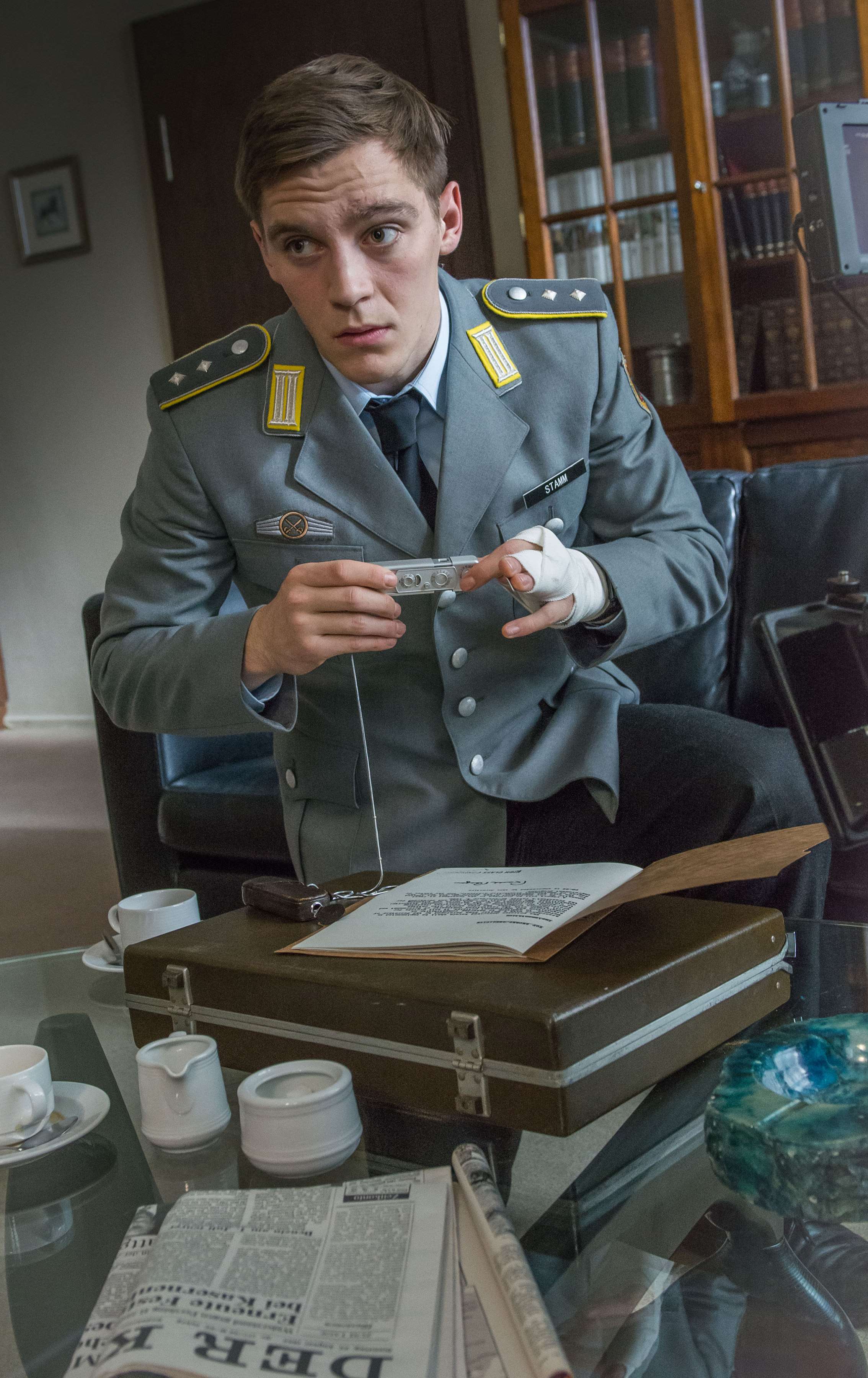 The inspiration for the show was born out of Jörg's early 1980s experience as a radio signaler during his 15 months of compulsory service in the West German army. The job required him to learn Russian, and on one fateful Christmas morning, the Russians they were spying on greeted him and his fellow officers by name. That's when they knew they had a mole among them. Indeed, according to Winger, they had several.
When asked about the research that went into writing the show, Anna said, "The great privilege is it's living history. People are still around and they want to talk about it. In East Germany, the files are all public. We're really interested in activism, specifically political activism, and the show definitely explores that."
Jörg added, "And the people today don't all agree. The right still thinks the peace movement was completely financed by the Soviets. And on the left, they'd say it was a democratic movement by people who wanted peace."
For a show that depicts subject matter rarely explored in Germany and pretty much never in the U.S., the show's development process was remarkably smooth. Jörg describes their first meeting with RTL, the largest commercial broadcaster in Germany, as shockingly quick. "After 15 minutes, the head of RTL, brought in all the company's decision makers and ordered eight scripts," he recalled. Then, their international distributor, Fremantle Media, sent Anna's scripts (which are written in English) to Sundance, who came onboard with U.S. distribution before they had even started shooting.
The show is believed to be the first German-language series broadcast on an American network and was also the first television show to screen at the Berlinale, one of the most prominent film festivals in the world. "TV is the new movie!" Anna proclaimed, echoing a current popular sentiment.
There are no guarantees in television, but the Wingers said their intent is to do three seasons of the show, jumping from 1983 to 1986 to 1989, culminating in the fall of the Berlin Wall and German reunification.
"At lot of material in Germany deals with World War II," Anna said. "It always starts happy and ends in total misery. With our show, we begin with the misery but you know it's going in a happy direction."
It seems that just over a quarter century following the collapse of Europeans communism is the ripe time to explore, and occasionally laugh at, the era of mutually-assured destruction.
Deutschland 83 premieres June 17 on Sundance TV.