Leon Rosby, Whose Dog Was Murdered by Hawthorne Cops, Has Charges Dropped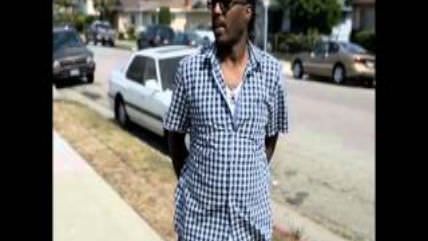 Back in 2013, Leon Rosby was detained by police and cuffed on a Hawthorne street when they claimed, a claim not really supported by video evidence, that he was interfering with their mission of surrounding a house with suspects inside. When his dog seemed upset about this, Officer Chris Hoffman shot and killed the dog.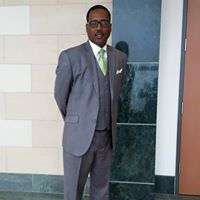 I reported on that, along with very disturbing video, then interviewed Rosby later. (The video of the dog killing, at both links, is not safe for sensitive dog lovers.)
Good news for Rosby this week, reported by Fox LA:
A judge today dismissed the last two remaining counts against the owner of a Rottweiler that was shot to death by Hawthorne police after the man took photos of a barricade situation nearly two years ago…

On March 9, jurors acquitted the 53-year-old man of the most serious charge—a felony count of dissuading a witness. But the panel deadlocked on the misdemeanors, with eight favoring acquittal, according to defense attorney Mark Geragos.

In his motion, Geragos wrote that "a retrial is unlikely to result in a conviction," and that it would "constitute harassment, be a burden to the defendant, and a waste of judicial economy."….

Rosby has filed suit against the city and Hawthorne police, alleging civil rights violations and infliction of emotional distress.
More details, including the officers' side of the story from the first part of the trial in February and their insistence that Rosby was interfering with them (though the story says that the barricade situation was already defused before they approached Rosby).
Rosby's comment on his Facebook page:
amazing that I had to go through this for over two years…I believe the criminal justice system need to be overhauled and all corrupt public officials need to be removed and fired. Thanks to God and my Attorney Mark Geragos and all the supporters for believing in me…also the Judge for dismissing those bogus charges. The DA and the Hawthorne Police Detective is ?