Wine Cork Makers Set Out to Prove Their Stoppers Are Safe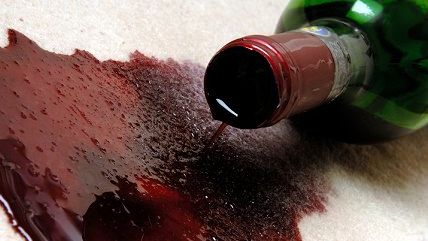 It's no secret that Thomas Jefferson relished wine. Lesser known is his longstanding interest in wine corks.
Even lesser known still, perhaps, is the fact that Jefferson was also a devotee of the Harm Principle, an affinity that I discussed in a law-review article a few years ago. That principle holds that a person's actions should be permitted unless and until they harm others. Its converse, the Precautionary Principle, holds that a person's actions should not be permitted unless and until they are proven not to harm others.
With these facts in mind, I traveled last summer to Portugal and Spain with several wine experts and fellow writers to tour the operations of DIAM, one of the largest wine cork makers in the world. (In the interest of full disclosure, DIAM footed the bill for my travel, food, and lodging. I received no payment for my time.)
We flew into Lisbon and drove across the Spanish border to San Vicente de Alcantara, near Caceres, where DIAM makes many of its corks. Once there, our daylong activities included a detailed tour of the DIAM factory and a visit to the nearby cork forest where DIAM obtains cork, which is made from the bark of the eponymous tree.
As I learned on the DIAM tour, the company's agglomerated corks are made from natural cork that's first pulverized. The impurities are then removed. Finally, the pure cork that remains is glued back together into the familiar wine cork shape.
Agglomerated corks have two key benefits over competing corks. First, they cost less than natural corks. Second, they eliminate the problem of cork "taint," a musty taste caused by the presence of a substance found in cork, TCA, that often ruins wines before they're ever opened.
Sounds great. Still, concern was raised by a wine writer last month, who suggested, quite wrongly in my opinion, that agglomerated corks may be illegal.
How's that?
The writer, Lewis Purdue of Wine Industry Insight, suggested that the binding agent used by agglomerated cork makers could be leeching into wine. That agent, TDI, is listed as a potential carcinogen. If it were to migrate from cork to wine, that would be bad.
But testing by DIAM and others has shown no detectable level of TDI in wine, meaning there's no evidence the substance migrates from cork to wine. DIAM also says, firmly, that no such migration occurs.
"Of course we guarantee there's no TDI migration," said François Margot, a sales manager with DIAM, told Wine Business writer Cyril Penn.
In that case, there's no problem, says the FDA. As the FDA explains, agency rules generally permit food packaging to come into contact with food so long as it's not "reasonably expected to result in substances becoming components of" food.
Why any fuss over agglomerated corks? It stems not from any FDA interest but, rather, from a push by competitors of agglomerated cork makers.
Sintesi, which represents a handful of Italian non-agglomerated cork makers, "approached the FDA with questions about the regulatory status of polyurethane binders used for agglomerated cork," reported Penn.
There's a long history of advocates and competitors alike—from CSPI to Coca-Cola—siccing the FDA on food makers. And while it's easy today to picture the FDA as the nation's leading opponent of raw milk, that wasn't always the case. In fact, it took a court order from a federal judge in the mid-1980s, thanks to a lawsuit by Ralph Nader's Public Citizen, to force the agency to ban interstate sales of raw milk.
I don't besmirch Wine Industry Insight's Purdue for inquiring about the issue, even if he's the only one besides competitors of agglomerated corks who's beating the drum. And I'm not naive enough to think that I can ascertain the safety of a wine cork—or of anything, for that matter—simply because I visited the factory where the cork is made.
But the FDA is raising no red flags.
"Based on the data and information available to us, we have identified no safety issues with this use of TDI-based PU in agglomerated corks," wrote the FDA in response to a Wine Industry Insight inquiry. "Accordingly, FDA is not contemplating any enforcement action against the agglomerated corks or wine, is not recommending that wines already sold or in the supply chain with agglomerated cork closures or agglomerated corks be recalled, and is not recommending a cessation of the marketing and purchasing of the agglomerated corks for use with wine and beverages at this time."
But, going back to the Harm Principle, which is generally the rule for much of our food-safety system, the FDA has no proof that agglomerated corks are safe.
"FDA cannot make a complete determination of safety without reviewing a complete data package," the agency also noted.
That's because food and beverage manufacturers needn't prove to the FDA that their food is safe. That's Jefferson's Harm Principle in action. But absent research proving such food is safe, inquiries like the one around agglomerated corks may continue. That's enough to spur DIAM and other agglomerated cork makers to stick a cork in it.
They'll have the opportunity to prove the safety of their corks to the FDA, which has now asked that every maker of agglomerated cork voluntarily submit a food contact notification to the agency. That's something DIAM and other agglomerated cork makers are no doubt happy to do, even if it suggests a needless turn toward the Precautionary Principle that Thomas Jefferson detested. Still, it's a turn that may help make regulatory discussions of TDI in wine corks as much a thing of the past as agglomerated cork makers are helping to make cork taint.