Marijuana Charges Fall Dramatically in Colorado After (and Before) Legalization
Cops seem to have sharply reduced pot charges in response to shifting public opinion.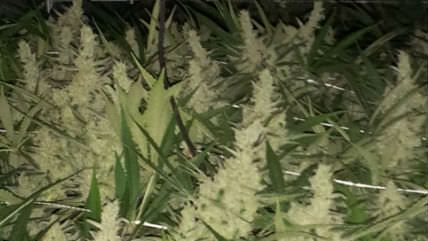 A new report from the Drug Policy Alliance shows that, as you would expect, marijuana arrests have fallen sharply in Colorado since voters approved legalization in 2012. According to data collected by Jon Gettman, an assistant professor of criminal justice at Shenandoah University, the number of marijuana cases in Colorado courts fell by 84 percent, from 9,864 in 2012 to 1,536 in 2014. The total number of marijuana charges in state courts fell by 80 percent during the same period, from 10,327 in 2012 to 2,036 in 2014. Possession charges accounted for most of that drop, but cultivation and distribution charges also fell dramatically, by 78 percent and 98 percent, respectively. Distribution accounted for 9 percent of charges in 2012 but only 1 percent in 2014.
"The reduction in the number of offenses reflects a change in the nature of marijuana possession offenses in which the offense is now characterized by possession of amounts in excess of the one ounce allowed outside the home by law," Gettman writes. "The change in the composition of arrests demonstrates the extent to which legal distribution has replaced illicit distribution."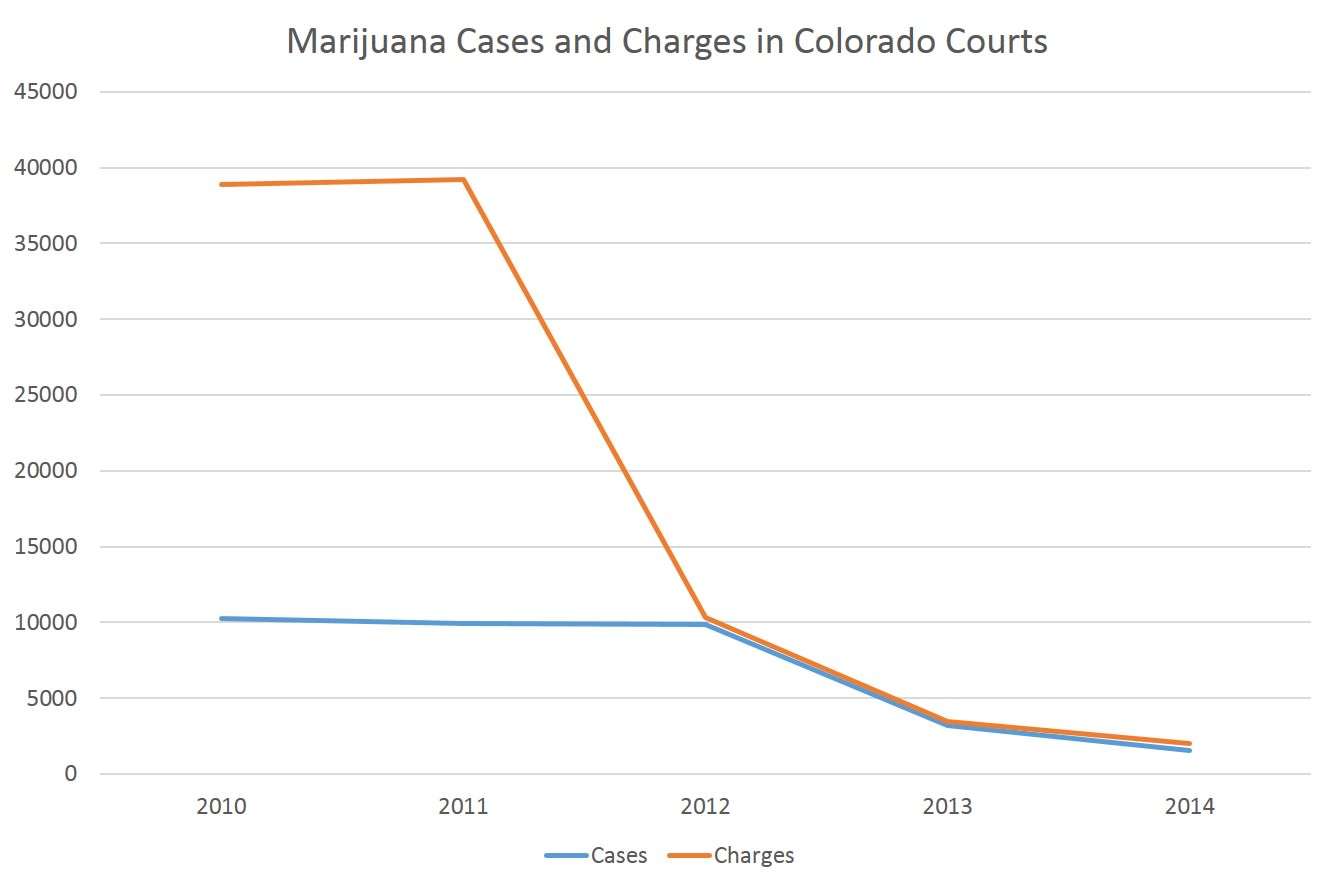 Intriguingly, the downward trend in marijuana charges predates Amendment 64, Colorado's legalization measure. In fact, the total number of charges fell by 74 percent in a single year, from 39,207 in 2011 to 10,327 in 2012. "The sharp drop between 2011 and 2012 is interesting," Gettman tells me. "I think this is a 'see the writing on the wall' situation, where it was clear that public support for legalization was strong and growing, and that change was imminent. My theory is that enforcement policies began to self-adjust [in response] to changes in public opinion….It may also be that less enforcement in Colorado was a way for police to suggest that legalization was not needed."
The news is not all good. Gettman notes that racial disparities in marijuana enforcement persist in Colorado. Based on data from the Colorado Bureau of Investigation and the U.S. Census Bureau, he calculates that blacks were 2.4 times as likely to be arrested for marijuana offenses in 2014—exactly the same as the ratio in 2010.