FratPAC Lobbying to Hold Campus Rapists Criminally Accountable
But shifting rape investigations from campus to cops riles many.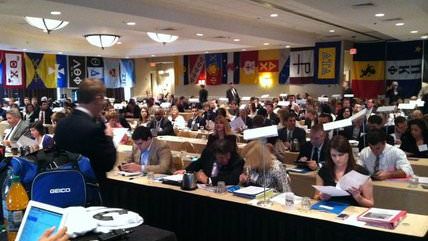 (Fraternity and Sorority Political Action Committee/Facebook )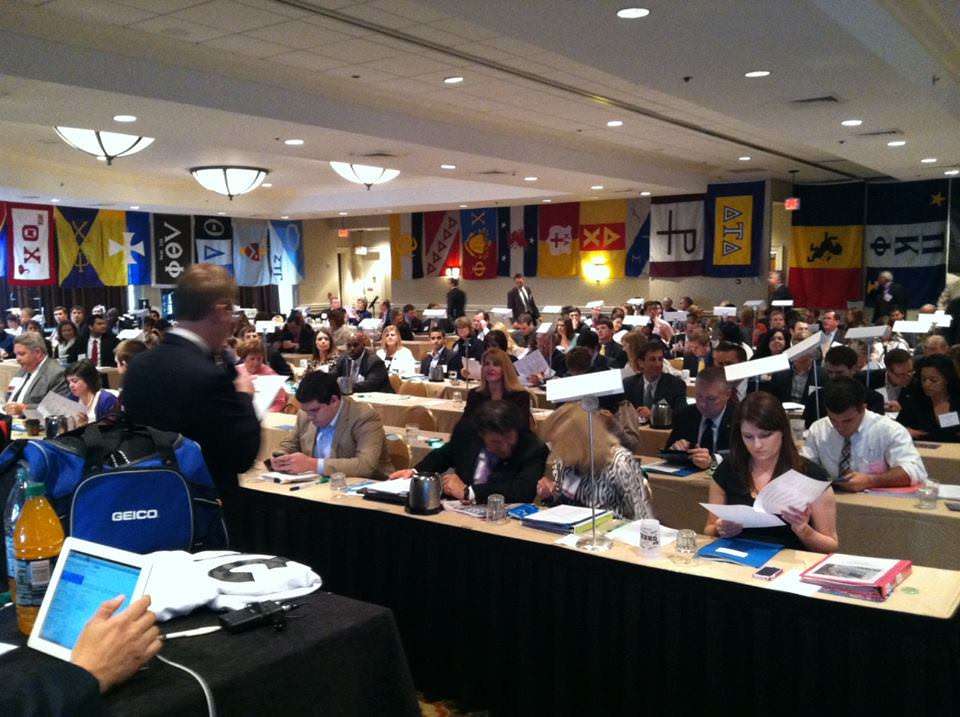 American fraternities and sororities are lobbying Congress to reform the way rape allegations are handled on college campuses. The Fraternity & Sorority Political Action Committee, or "FratPAC," wants lawmakers to require sexual assault claims be handled by the criminal justice system before universities review them.
FratPAC, now in its 10th year, is a joint effort of the North American Interfraternity Conference and the National Panhellenic Conference, umbrella associations representing U.S. fraternities and sororities respectively. "Fraternities and sororities intend to be a leader in offering ideas for how Congress can provide a Safe Campus for all students," it proclaimed in a statement yesterday.
Bloomberg News framed FratPAC's efforts as "pushing Congress to make it harder for universities to investigate rape allegations." Neither Bloomberg writer David Glovin nor FratPAC offer much in the way of specifics.
But Glovin's piece is definitely critical of the idea that campus proceedings should only follow criminal adjudication. Right now, school "disciplinary boards can take action, including suspensions or expulsions, far more quickly than courts and, unlike criminal proceedings, don't require a finding 'beyond a reasonable doubt,'" Glovin notes. He quotes Joelle Stangler, student body president at the University of Minnesota, who calls FratPAC's efforts "extremely problematic."
"Adjudication on campuses is incredibly important for victims and survivors, to make sure they receive some sort of justice," said Stangler, who has worked with a Minnesota advocacy group for sexual-assault victims.

[…] "Imagine a situation where a young women is sexually assaulted, and it has to go through the state judicial process," said Mark Koepsell, who heads the Association of Fraternity/Sorority Advisors, which represents faculty and administrators. "Meanwhile, the alleged perpetrator is walking around campus."
Imagine!, a situation where someone can be accused of a crime and not receive punishment for it until they're proven guilty. Crazy talk, that. Although heretics might point out that it's also one of the bedrocks of American jurisprudence.
I know, I know, the point is that people want a way to deal with campus sexual assault outside the justice system. But these same people tend to agree—along with literally everyone else—that a) colleges suck at handling campus sexual assault cases, and b) rape is a serious violation that should be a criminal matter. How is taking a serious criminal matter out of the hands of people untrained and unequipped to deal with it and turning it over to people who investigate such matters with regularity a harmful thing?
If the issue is that law enforcement doesn't always deal well with rape cases, either, then let's work on reforming how law enforcement deals with rape cases—reforms that would benefit not just the relatively privileged minority living on college campuses but everybody who finds themselves victims of sexual violence. But I suspect some people won't ever be happy with how law enforcement handles rape cases as long as this pesky presumption of innocence persists…