D.C. Might Use a Fiscal Loophole to Regulate Marijuana Businesses
Officials consider ways to circumvent a congressional spending restriction.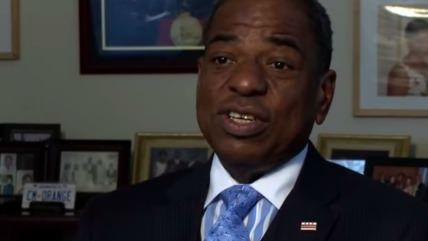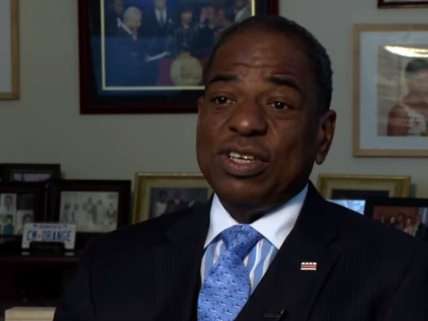 Despite much huffing and puffing from pot prohibitionists in Congress, marijuana possession, sharing, and home cultivation are now legal in the nation's capital, thanks to Initiative 71, a ballot measure that D.C. voters overwhelmingly approved in November. It is widely assumed that the District of Columbia Council cannot legally go further than that, since allowing commercial production and distribution would require new legislation, which seems to be prohibited by a congressional spending restriction. But as I first reported in January, there may be a way around that rider.
Walter Smith, executive director of the D.C. Appleseed Center for Law & Justice, notes that the spending restriction applies only to "funds contained in this Act." He argues that the District can proceed with plans to license and regulate marijuana businesses by using money appropriated in previous fiscal years to pass the requisite legislation. In a recent column, I wrote that "so far D.C. officials have not publicly endorsed this strategy." But now Tom Angell, founder of Marijuana Majority, reports that D.C. officials seem to be interested in Smith's idea:
In an interview with Marijuana.com, District Councilmember Vincent Orange said there are "several options on the table" for moving forward with marijuana regulation, and using the reserve fund "certainly is one of them." While Orange would prefer to see Congress simply remove the marijuana rider language in next year's budget, barring that, tapping the contingency reserves "would certainly get us around the current restrictions," he said….

Robert Marus, communications director for current D.C. Attorney General Karl Racine, told Marijuana.com that his office is currently "reviewing this suggestion and any other legal matters connected to the implementation of Initiative 71."…

"I am very interested in finding a path forward to regulate the buying and selling of retail marijuana," Councilmember David Grosso told Marijuana.com. "From the very beginning, I did not think that decriminalizing the possession of marijuana went far enough. I'm opening to continuing that dialogue with my colleagues."
Angell notes that the District's reserve funds can be used for "unforeseen needs that arise during the fiscal year," such as "unexpected obligations created by federal law or new public safety or health needs or requirements that have been identified after the budget process has occurred." He argues that continued reliance on the black market by newly legal cannabis consumers creates a "new public safety or health need." If the D.C. Council uses reserve funds to authorize regulation of the marijuana industry, it arguably could use money from the current fiscal year to operate that system, since the anti-drug rider covers enactment but not implementation of new laws.