Should All Student Governments Be Overthrown?
A student government that does nothing would be better than UC-Irvine's.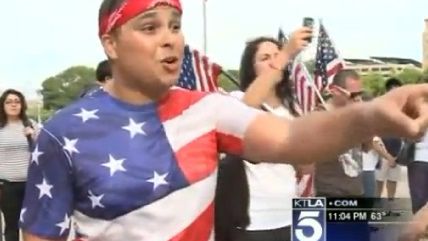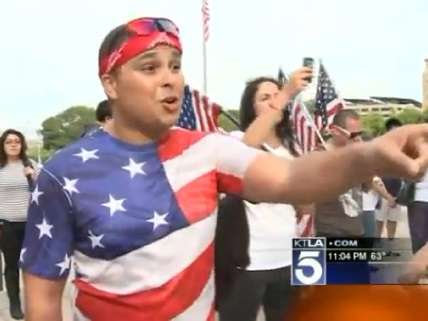 Just look at the chaos at the University of California-Irvine that has followed the student-government's extremely political decision to remove the American flag from a campus office over concerns about imperialism and nationalism:
A "viable threat of violence" related to a plan to ban flags — including the U.S. one — in a student government building on the UC Irvine campus prompted the university to cancel a meeting Tuesday.

The student government's Legislative Council meeting was canceled, a decision supported by student leaders, the university announced.

The University of California Irvine Police Department increased security and its presence on campus in response to the threat, which was not specific, according to the university's announcement.

The campus came under nationwide scrutiny after a six-member undergraduate student government council body voted Thursday to remove all U.S. and other flags from the lobby area of student government offices. The resolution was vetoed Saturday by the five-member executive cabinet overseeing the student government.

The possibility of overriding the veto was the subject of Tuesday's Legislative Council agenda, the university said.
It's not clear what the "violent" threat is. It's nor clear who made it—whether they were anti-flag or pro-flag. Both sides are protesting in light of the developments, according to KTLA.
Here's an idea. Maybe student governments shouldn't stake out ridiculous positions on contentious political issues that have no actual impact on the lives of students. Perhaps instead of debating fossil fuel divestment or parsing the Israeli-Palestinian conflict, student senators could stick to the basics—like approving new student groups, making sure groups get their allotted funding, or protecting students' rights and interests from administrative interference. You know, the practical stuff.
But most student governments seem incapable of doing that. Instead, the organizations function as training grounds for would-be politicians, which is obviously worse than having no function.