Jurors in Florida Marijuana Case Accept Medical Necessity Defense
A man suffering from anorexia successfully argued that he needs cannabis to stay alive.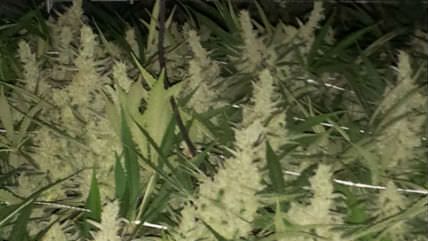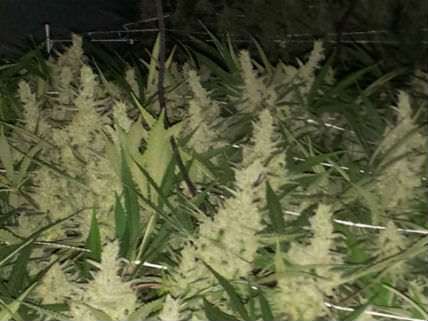 Last fall 58 percent of Florida voters supported a constitutional amendment that would have made it legal for patients to use marijuana as a medicine. That was two points shy of the supermajority needed to pass the measure. This week six jurors in Broward County nevertheless supported Jesse Teplicki's right to grow medical marijuana, which he uses to treat the anorexia from which he has suffered since he was a child. According to the Fort Lauderdale Sun-Sentinel, this is the first time in Florida's history that a jury has accepted a "medical necessity" defense in a marijuana case.
The jurors, who deliberated for less than an hour, accepted Teplicki's argument that marijuana had kept him alive by relieving his nausea and boosting his appetite. Under Florida law, he had to persuade them that he did not intentionally put himself in the situation that led him to break the law, that there was no legal alternative, and that the evil he sought to avoid was worse than the crime he committed. The parameters of that defense were laid out in a 1991 Florida appeals court ruling and applied again in a 1998 decision by the same court. In both cases the appeals court reversed a trial judge's rejection of a medical necessity defense against marijuana cultivation charges. But Teplicki's case is the first time such a defense has been successfully used in a Florida jury trial.
"This is an historic decision in the state of Florida," Teplicki's lawyer, Michael C. Minardi, told the Sun-Sentinel. "Hopefully prosecutors heed the decision and are less likely to prosecute this kind of case in the future." Teplicki, who faced up to five years in prison, wants to continue growing his medicine, but there is no guarantee that he won't be prosecuted again. Minardi is considering a lawsuit aimed at preventing that. "We need to protect this right," he said.
The rules for the medical necessity defense vary from state to state. In 2008 I noted what appeared to be the first successful use of the defense in a Texas marijuana case. In 2001 the U.S. Supreme Court ruled that there is no medical necessity defense against federal marijuana charges.