Alaska Becomes Third State With Legal Marijuana; D.C. Follows Later This Week
Provisions allowing possession, sharing, and home cultivation take effect today.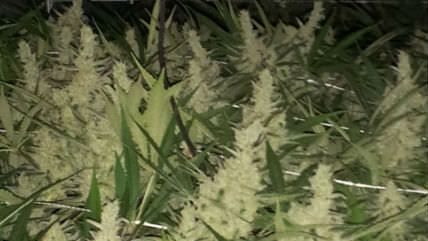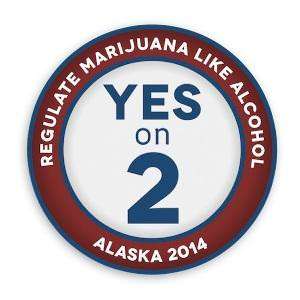 Several provisions of Measure 2, Alaska's marijuana legalization initiative, take effect today, allowing possession, noncommercial transfers, and home cultivation. Thanks to a 1975 Alaska Supreme Court ruling, it was already legal to possess small amounts of marijuana in the privacy of one's home. Measure 2 expands that right to other settings (for up to an ounce) while explicitly protecting the right to grow your own pot (up to six plants, three of them flowering), and share it with others (up to an ounce at a time, "without remuneration").
Measure 2 prescribes a $100 civil fine for consumption "in public," but it's not clear exactly what that means. Anchorage has adopted an ordinance allowing for businesses that cater to cannabis consumers, should the city decide to license them. Wasilla, by contrast, has banned cannabis clubs and restricted consumption to private residences (unless it bothers the neighbors). Wasilla even has prohibited residents from using homegrown marijuana to make brownies or other infused edibles. Marijuana products probably will not be available from state-licensed stores until the end of next year.
Meanwhile, the nation's capital will have rules similar to Alaska's as of Thursday, after expiration of the congressional review period for Initiative 71, the District of Columbia's marijuana legalization initiative. Initiative 71 eliminates local penalties for adults 21 or older who possess up to two ounces in public, grow up to six plants (with no more than three mature at any given time), keep whatever marijuana those plants produce at home, and transfer up to an ounce at a time to other adults "without remuneration." Unlike Measure 2, Initiative 71 does not ban public consumption, leaving open the possibility that pot smoking will be allowed in places (restaurant patios, for example) where tobacco smoking is allowed. Other forms of cannabis consumption should be legal in a wider range of settings, with permission from the property owner.
Because of legal limits on the legislative changes that can be made through ballot measures in D.C., Initiative 71 does not legalize commercial production and distribution. The D.C. Council's efforts to license and regulate marijuana businesses have been blocked by a congressional spending limit.
Oregon's marijuana legalization initiative, Measure 91, which was approved the same day as the initiatives in Alaska and Washington, D.C., begins to take effect on July 1.