Michigan Cops Protect Citizens by Stealing Leaf Blowers From Cancer Patients
Medical marijuana growers face forfeiture.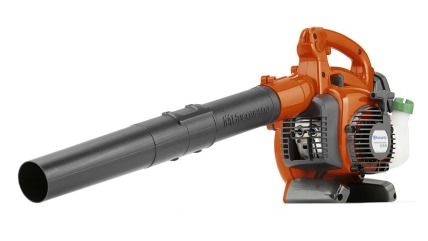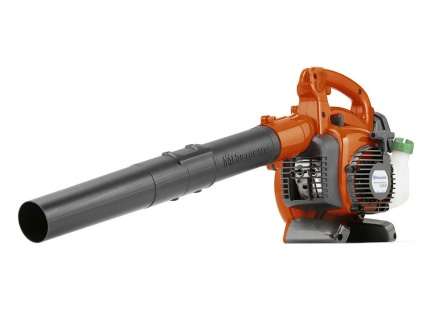 When police raided his house in St. Joseph County, Michigan, Thomas Williams, a 72-year-old cancer patient, had 12 marijuana plants, as permitted by his state's medical marijuana law. But he also had a few unplanted seedlings that he had prepared to replace plants that were dying. The cops said the seedlings put him over the legal limit. They did not charge him with a crime. Instead they took his stuff, including his car, his TV, his cellphone, his shotgun, and $11,000 in cash. They are trying to take his house too.
The case, highlighted by the Detroit Free Press, illustrates the cruel, greedy pettiness of civil forfeiture laws that allow police to take assets allegedly connected to crime without so much as filing charges, let alone obtaining a conviction. A year and a half after armed men in camouflage and black masks broke down his door with a battering ram, Williams is still fighting to keep his home, which requires proving that he did not use money from illegal activity to pay for it.
As the Free Press notes, Michigan was one of the five states that received the lowest grade (a D–) in a 2010 Institute for Justice report on forfeiture abuses. Michigan allows forfeiture based on "a preponderance of the evidence," meaning any probability greater than 50 percent, and it lets law enforcement agencies keep 100 percent of the proceeds. 
"It's straight-up theft," Williams' lawyer tells the Free Press. "The forfeiture penalty does not match the crime. It's absurd. They grow an extra plant, and suddenly they're subjected to forfeiture. A lot of my practice is made up of these kinds of cases: middle-aged, middle-income people who have never been in trouble before. It's all about the money."
Col. Kriste Kibbey Etue, director of the Michigan State Police, agrees, although she tries to put a nobler-sounding spin on it. "Michigan's asset forfeiture program saves taxpayers money and deprives drug criminals of cash and property," Etue wrote in her last annual forfeiture report. "Michigan's law enforcement community has done an outstanding job of stripping drug dealers of illicit gain and utilizing those proceeds to expand and enhance drug enforcement efforts to protect our citizens."
The Free Press describes the outstanding job that Michigan cops did in the case of Ed Boyke:
The 69-year-old retiree from General Motors obtained a medical marijuana card to help with pinched nerves in his neck following brain surgeries to correct epilepsy and remove a tumor. He also obtained permits to grow for two other patients.

In April 2010, Saginaw County Sheriff's deputies and Drug Enforcement Administration agents raided his home. The DEA left, but deputies took his 2008 car, $62 from his wallet, his wide-screen television, his two lawn mowers, a leaf blower, a dehumidifier, an air compressor, "and a bunch of other stuff, some of it junk, right out of my garage," he said in a recent interview.

Police said he was 12 plants over his legal limit of 36 plants, plus another 30 or so in the process of being cloned, but with no root systems. Boyke, a father of four and a Vietnam veteran with no criminal history, said he had just started cloning new plants because recently licensed medical marijuana users had inquired whether they could become his clients. "I just wanted to make sure I would have the inventory."

Like Williams in Van Buren County, Boyke was never charged with a crime. But police came the day after the raid, he said, and warned that if he didn't give them $5,000 in cash, they would put a lien on his house. He drove to the credit union, got the cash and handed it over.

"I was afraid," he said in his small ranch house on Duane, where he has lived for more than two decades. "I didn't know what to do and I didn't want to lose my house."
Per Col. Etue, citizens should rest easier at night knowing that Ed Boyke has been deprived of his car, his TV set, his lawn mowers, his leaf blower, his dehumudifer, and the 62 bucks in his wallet, not to mention the $5,000 that police later extorted from him. Random looting by armed agents of the state: It's all about making everyone feel more secure.
The Free Press also discusses the forfeiture action against Wladyslaw Kowalski, a medical marijuana grower whose case Robby Soave has covered here.
[Thanks to Marc Sandhaus for the tip.]