Florida, the Freest State in the Country?
California, New York, and New Jersey always rank near the bottom of these lists as intrusive, red tape-bound hellholes.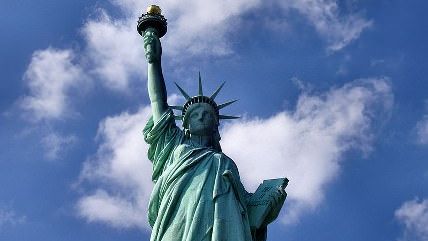 Florida is the freest (or least unfree, depending on how you look at it) state in the United States? So says North Carolina's John Locke Foundation in its First in Freedom Index, which drew data from a range of sources and found that the state where alligators help keep the yowling, roaming kitty population under control is also notable for officials who generally stay out of your way. Arizona and Indiana round out the top three, while California, New Jersey, and New York serve, unsurprisingly, as black holes of bureaucratic suckage.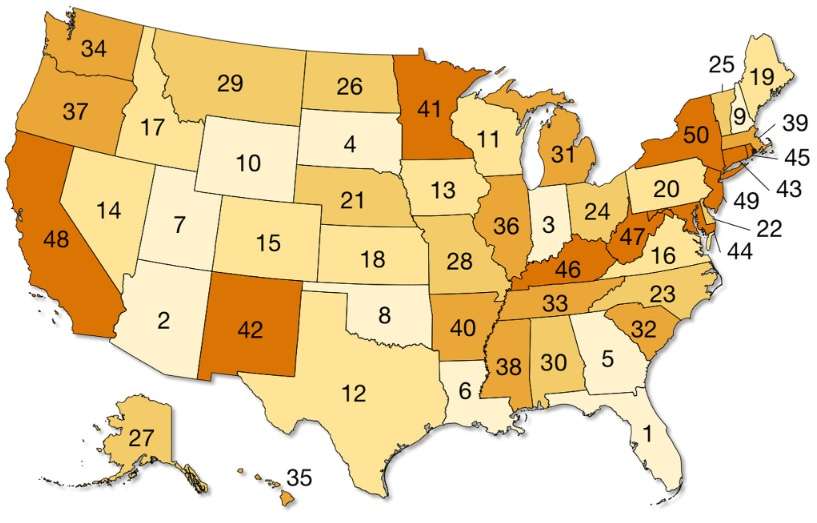 Those of us familiar with the neverending jaw-drops provided by Florida police shenanigans, or simply with the presence of Sheriff Joe Arpaio in Arizona's Maricopa County, might be raising an eyebrow around now. But remember that cops in California, New Jersey, and New York are much more professional about their pervasive abuses. They can get through the business of strangling petty "criminals" and trumping up charges against political enemies without parading outrageous personalities in the process. Besides, the John Locke Foundation bypasses civil liberties issues to focus on fiscal policy, educational choice, regulatory incursions, and health care freedom. As a measure of relative restraint and leeway in those areas, it's a handy addition to various existing freedom rankings without displacing the role of other indexes.
The First in Freedom Index actually draws from a lot of the sources that have been cited here before, including the Fraser Institute's Economic Freedom of North America as well as Mercatus Center's Freedom in the 50 States, the Tax Foundation's State Business Tax Climate Index, and measures put together by the Center for Education Reform, among others. To this, the North Carolina group adds its own weight and emphasis. The ultimate score is an average across the categories it examines. Florida, for example, is in first place overall, but at 5 in terms of fiscal policy, 1 in educational freedom, 45 in regulatory freedom, and 30 in healthcare freedom.
As with all of these measures, a lot depends on the authors' values, leaving a lot of room for dispute. That's why Mercatus's Freedom in the 50 States is my personal favorite of these projects, since it includes tools that let users personalize results to reflect their own preferences.
That said, I find it interesting that top-rankers in all of these indexes tend to vary a bit depending on what's being measured and who is doing the weighting. It doesn't take a lot of policy variation to move a state up and down within the top half of an index that measures people's abilities to live their lives relatively free of state interference.
But California, New York, and New Jersey always rank near the bottom of these lists as intrusive, red tape-bound hellholes.