Two More Lawsuits Aim to Reverse Marijuana Legalization in Colorado
Property owners sue cannabusinesses under RICO.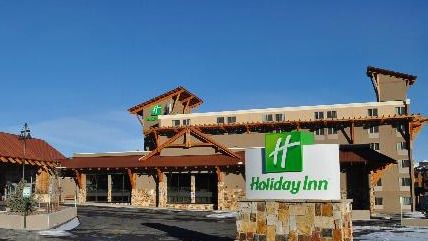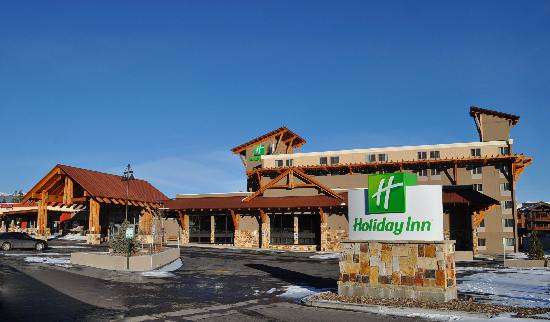 Michael and Hope Reilly own "105 acres of beautiful rolling pasture" in Rye, Colorado, with "sweeping mountain vistas that include views of Pike's Peak." The Reillys, who do not live on the property but "often visit on weekends with their children to ride horses, hike, and visit with friends," worry that their view will be "marred" by a marijuana cultivation facility that Rocky Mountain Organic plans to open on a neighboring parcel. So today the Reillys joined the anti-pot Safe Streets Alliance in filing a federal lawsuit that seeks to stop Colorado from licensing and regulating marijuana businesses.
In addition to an injunction rescinding Colorado's marijuana licenses and ordering it not to issue any more, the Reillys are seeking triple damages (plus attorneys' fees) under the Racketeer Influenced and Corrupt Organizations (RICO) Act. They are asking for damages not only from Rocky Mountain Organic and its owners but also from the company's insurer, its landlords, and the contractors who are building the cultivation facility and piping water to it. Under RICO, those defendants are joint and severally liable for any damages the Reillys can prove. The lawsuit also names Gov. John Hickenlooper, Department of Revenue Executive Director Barbara Brohl, and Louis Koski, who runs the department's Marijuana Enforcement Division. Hickenlooper et al. are accused, along with the Pueblo County Commission and the Pueblo County Liquor and Marijuana Licensing Board, of facilitating a racketeering conspiracy by licensing and regulating Rocky Mountain Organic.
All this over a spoiled view? Well, not quite. The Reillys say their aesthetic injury is compounded by "the building's purpose," since "they are reminded of the racketeering enterprise next door every time they look to the west." They also anticipate that the new business will bring "undesirable visitors," heavier traffic, increased criminal activity, and "pungent, foul odors," all of which will depress the value of their property, as will general knowledge of what their new neighbors are doing inside that building.
Another RICO lawsuit filed today by the Safe Streets Alliance likewise hinges on the assumption that the mere proximity of marijuana businesses is injurious because people do not like them. Adam and Slawek Pietraszek, brothers who own the Holiday Inn in Frisco, Colorado, argue that Summit Marijuana, a store that will be located "less than 75 yards" from their hotel, is already hurting their business by deterring high school ski teams from booking rooms. And because "many people perceive recreational marijuana businesses as unseemly establishments that are only found in dangerous neighborhoods," the Pietraszeks anticipate further difficulty in attracting guests. At a Frisco Town Council meeting last month, Adam Pietraszek also complained that the pot shop would sully the Holiday Inn brand.
Under RICO, neither the Reillys nor the Pietraszeks can prevail unless they can show that their property or business was "injured…by reason of" a racketeering violation (in this case, production and distribution of marijuana). As University of Denver law professor Sam Kamin told The Denver Post, "Displeasure is not good enough." Yet that is pretty much all the Reillys have suffered, and the nuisances they anticipate are both speculative and unrelated to marijuana's status under federal law. On the face of it, the Pietraszeks have a stronger case, although their losses are largely speculative and arguably unrelated to "racketeering" per se. If an adult book store had opened near their hotel, for example, they might have had the same complaint, even though such businesses do not violate federal law.
The Reillys' lawsuit names state and local officials as defendants because the marijuana cultivation facility that offends them would not be opening without government approval. More generally, the plaintiffs argue that Colorado officials are "purporting to authorize violations of the CSA [Controlled Substances Act]." Hence their request for an injunction that would nullify Colorado's marijuana regulations, based on the Supremacy Clause, which makes valid acts of Congress "the supreme law of the land."
The Reilly lawsuit, like the case that Oklahoma and Nebraska are pursuing against Colorado, does not target marijuana legalization per se. Instead the plaintiffs object to what they see as Colorado's involvement in promoting the cannabis industry by licensing and regulating it. They argue that issuing marijuana licenses directly conflicts with the CSA and undermines its goal of suppressing cannabis commerce. But they do not argue that Colorado is obligated to recriminalize the production, possession, and distribution of marijuana, because well-established principles of federalism say otherwise. The implication is that the Safe Streets Alliance and its co-plaintiffs prefer legalization without conditions to the restrictions that Colorado has decided to impose, which is not a position you'd expect anti-pot activists to endorse. As Kamin observes, getting rid of the licensing system "leaves them in a much worse place than under the status quo."
[I have revised this post to clarify that only one of the lawsuits names state and local officials as defendants, that the plaintiffs are not seeking RICO damages from those officials, and that their injunction request is based on the Supremacy Clause.]