Court Hears Arguments in Latest Contraception Mandate Challenge
Catholic TV station EWTN's fate hinges on the decision of a three-judge panel.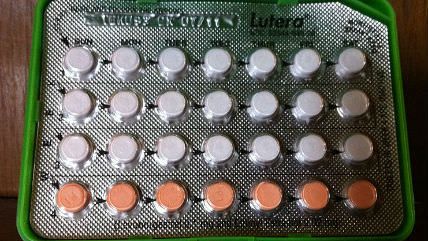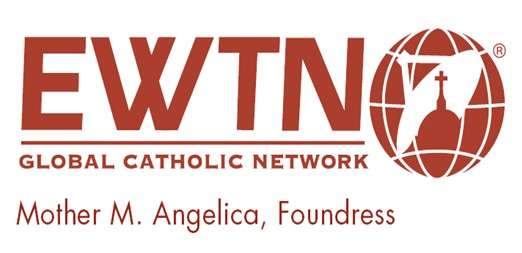 The Eternal World Television Network (EWTN) got its day in federal court yesterday. A three-judge panel in Atlanta heard oral arguments in a challenge brought by the station against the federal mandate, under Obamacare, that it must provide contraceptive coverage to its workers. Reports AL.com:
The Court of Appeals granted a temporary injunction on June 30, preventing the federal government from enforcing the mandate against EWTN. The injunction came after U.S. District Court Judge Callie Granade of Mobile declined to protect EWTN from the mandate and its fines. … The injunction allowed EWTN to continue its court challenge of the mandate without incurring the penalties of $35,000 per day that would have begun on July 1, 2014.
The Alabama-based network, which features round-the-clock Catholic-themed coverage, was founded by a Franciscan nun in 1981. It objects on religious liberty grounds to participating in any activity that facilitates contraceptive use. The Catholic Church's position is that using contraception is immoral. Obamacare exempts actual churches, but not religious nonprofit groups like EWTN.
The TV station is being represented by the Becket Fund for Religious Liberty. "What the government is saying is that EWTN isn't religious enough, it's not entitled to the same religious freedom as the Catholic Church which it serves," the lead attorney, Becket's Lori Windham, told the panel of judges, according to the EWTN-affiliated National Catholic Register.
As a so-called "accomodation," the Obama administration allowed in 2013 that such nonprofits would not have to pay for contraception coverage themselves—instead, they are required to sign a form directing their insurer to provide "separate" coverage to employees at no cost. How the insurer will pay for this generous benefit is left to the imagination.
A number of Catholic nonprofit organizations (among them EWTN and the Little Sisters of the Poor, an order of nuns who run homes to care for the impoverished elderly) have maintained that this bookkeeping sleight of hand fails to put their concerns to rest. As a representative of the Little Sisters, Mother Loraine Marie Maguire, said after their own oral arguments in December: "The government demands we choose between our care for the elderly poor and our faith. We cannot do that and we should not have to. It is a choice that violates our nation's historic commitment to ensure that people from diverse faiths can freely follow God's calling in their lives."
Last summer, the Supreme Court ruled in favor of Hobby Lobby, a craft store chain, and Conestoga Wood Specialties, a family-owned cabinet manufacturer, when it held that forcing a "closely held corporation" to provide employees with free access to contraception does in fact violate the Religious Freedom Restoration Act. But the question is open as to whether the same goes for religious nonprofit groups that employ and/or serve people who are not members of the religion in question. Thus the suit by EWTN.
Some tea leaf readers have wondered if the Court's Hobby Lobby ruling bodes ill for these nonprofit groups. The majority decision in that case reads in part:
But in order for the HHS mandate to be sustained, it must also constitute the least restrictive means of serving that interest, and the mandate plainly fails that test. There are other ways in which Congress or HHS could equally ensure that every woman has cost-free access to the particular contra- ceptives at issue here and, indeed, to all FDA-approved contraceptives.

In fact, HHS has already devised and implemented a system that seeks to respect the religious liberty of religious nonprofit corporations while ensuring that the employees of these entities have precisely the same access to all FDA-approved contraceptives as employees of companies whose owners have no religious objections to providing such coverage. The employees of these religious nonprofit corporations still have access to insurance coverage without cost sharing for all FDA-approved contraceptives; and according to HHS, this system imposes no net economic burden on the insurance companies that are required to provide or secure the coverage.

Although HHS has made this system available to religious nonprofits that have religious objections to the contraceptive mandate, HHS has provided no reason why the same system cannot be made available when the owners of for-profit corporations have similar religious objections. [emphasis mine]
Then again, High Court prognosticators have been wrong before. They could be wrong now too.