Steve Chapman: Why We Shouldn't Arm Ukraine
The Russians can beat us to any punch, and they would hit harder.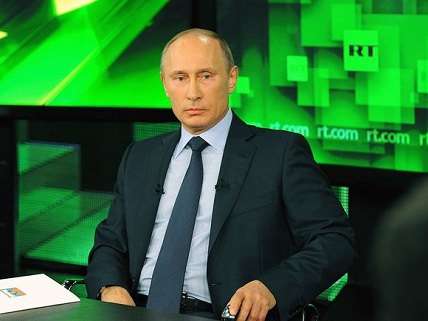 President Barack Obama has resisted demands to escalate our response to Russia's aggression against Ukraine, but his resistance may soon collapse.
It has been under great pressure for months, with Republicans accusing him of being "weak and indecisive." This week, a report from three establishment-oriented think tanks—the Atlantic Council, the Brookings Institution and the Chicago Council on Global Affairs—said the United States should provide "lethal defensive arms" and other supplies to the Kiev government. Ashton Carter, nominated to be secretary of defense, said in his confirmation hearing Wednesday, "I'm very much inclined in that direction."
But Obama abstained from shipping weapons to Ukraine because there was no reason to think they would do much good—and there still isn't. Lethal military assistance combines several unappealing features.
It would cost a lot of money that would probably be wasted, since the arms would not be sufficient to stop Vladimir Putin from achieving any military goal he sets. It could induce him to intensify his aggression before our help can arrive, writes Steve Chapman.