San Francisco Minimum Wage Law Claims Scalp of Great Science Fiction/Fantasy Specialty Bookstore
Yes, a higher minimum wage can kill small businesses.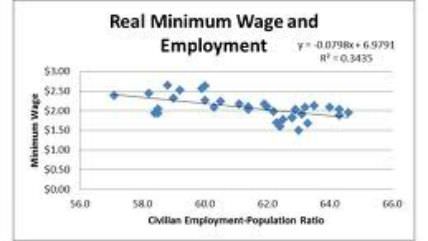 If you don't believe that increasing the minimum wage can harm, perhaps even fatally, small businesses, you might be interested in this account of why they are going out of business from the owners of the great science fiction/fantasy specialty bookstore Borderlands Books on San Francisco's hip shopping mecca Valencia Street

They explain how, after surviving rent doublings, having to move, the encroachment of Amazon on retail book sales, and the recession, the city's new $15/hour minimum wage is finally driving in the stake.
They make it clear that of course, of course they believe in the ideal of a living wage. (I think that's required to be a citizen of that city.) But, but….
The change in minimum wage will mean our payroll will increase roughly 39%. That increase will in turn bring up our total operating expenses by 18%. To make up for that expense, we would need to increase our sales by a minimum of 20%. We do not believe that is a realistic possibility for a bookstore in San Francisco at this time.
For their particular book business, they don't see just raising prices as a realistic option:
The cafe side of Borderlands, for example, should have no difficulty at all. Viability is simply a matter of increasing prices. And, since all the other cafes in the city will be under the same pressure, all the prices will float upwards. But books are a special case because the price is set by the publisher and printed on the book. Furthermore, for years part of the challenge for brick-and-mortar bookstores is that companies like Amazon.com have made it difficult to get people to pay retail prices. So it is inconceivable to adjust our prices upwards to cover increased wages.
And a kicker, after explaining how the owners could just pick up all tasks they currently pay employees for themselves:
Taking all those steps would allow management to increase their work hours by 50-75% while continuing to make roughly the same modest amount that they make now (by way of example, [one owner's] salary was $28,000 last year). That's not an option for obvious reasons and for at least one less obvious one—at the planned minimum wage in 2018, either of them would earn more than their current salary working only 40 hours per week at a much less demanding job that paid minimum wage.
Zenon Evans from our February issue on how even some full on socialists rebel against higher minimum wages in practice, when it's coming out of their pockets.
Me on the eternal changing character of the city of San Francisco, from 2001 and all the more relevant for it.
I was a semi-regular shopper at the store during my visits to San Francisco, and will miss it.